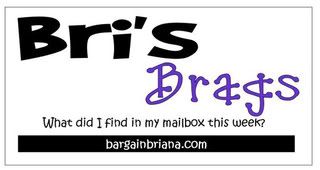 Free Magazines:
Another Edition of Working Mother
Allure
Midwest Living
Caribbean Life
Free Coupons:
5 Free 4×6 Prints from Kodak Picture Kiosk (was sent home in my son's folder from school! YAY!)
$5/1 Stuart Prenatal Vitamins (Hey, I might not be pregnant but Prenatals are the BEST vitamins!)
25% off Limited Too
$1/1 Pedi-Lax & Sample (From Daycare Center)
Coupon Book from Dr's office that has a ton of coupons in it!
P&G Insert from a Survey I did awhile back! YAY!
Other:
Toothbrush from the Dentist's Office (Like I don't have enough of those! LOL!)