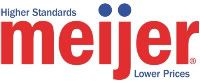 Meijer Deals
CHECK OUT MY NEWEST POST FOR ADDITIONAL MEIJER SCENARIOS!!!! CLICK HERE!
See Meijer 101 on how to maximize your savings at Meijer
See School Supplies Deals HERE
Sunday, July 20th to Saturday, July 26th (Kokomo Area)
Wednesday, July 23rd to Tuesday, July 30th (Indianapolis & Surrounding Areas)
Check your ad if you are not sure when your sale runs.
Smoking Hot Deals! (These are stockpiler items!)
Remember you don't have to buy 10 for the 10/$10 BUT you do have to buy 11 if you want to get one free. Meijer runs the deal 10/$10 with the 11th item FREE.
Electrasol Powerball Tabs or Gelpacs $2.99 – $2.25/1 (7-13 SS) = .74
Betty Crocker Warm Delights 10/$10 – 50/1 (7-13 SS) doubles to $1 = FREE
Bic Comfort 3 Pack Razors 4 ct. $3 – $2/1 (7-20 SS) = $1.00
Meijer White Organic Mushrooms 10/$10 – .50 (meijer mealbox coupon) = .50
Kraft Olive Oil Mayo $2 – $1/1 (6-22 SS) = $1.00
Pop Secret Jumbo Popcorn B1G1 Free $2.79 – .50/1 (6-29 SS) doubles to $1 = $1.79 or .90/each
Meijer Frozen Vegetable 10/$10 – .50 (meijer mealbox coupon) = .50
Kellogg's Yogos $2 – $1/1 (7-13 RP) = $1
Archway Homestyle Coupons 10/$10
Scrubbing Bubbles Wipes $2.30 – $1/1 (7-20 SS) = $1.30
Scrubbing Bubbles Bathroom Cleaner $2.23 – .75 (7-20 RP) = $1.48
Redi Serve Breaded Chicken or Veal 10/$10
Sargento Shredded Cheese 50% off
Huggies Supreme $7.99 – $1/1 (7-20 SS) = $6.99