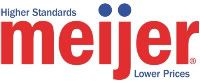 Here's the first scenario I found at Meijer:
Buy $10 worth of Kellogg's – Get $10 off a backpack. Back packs are 20% off. I found a backpack for $12.99. I spent around $10 for 6 boxes of cereal & a Strawberry Shortcake backpack! (Like we need more cereal around here.)

Another Meijer Scenario:
Buy $10 worth of Nabisco Products and Get $10 off the purchase of 3 Hane's Items.
I bought (2) Nabisco Cookies (2/$5) – which were buy (2) get 1/2 gallon Meijer Ice Cream FREE.
Bought Nabisco Snack Packs $4 with $2 off coupon wyb (2) Capri Suns @ $1.99. (Tearpad near product)
Bought (1) Nabisco Single @ $1.00
Then I purchased (3) packages of Hanes kid's socks at $2.99/each.
So $11.98 for all these goodies: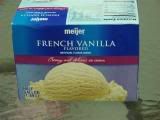 I had a GREAT experience shopping at Meijer tonight. Completely different than Wal-mart.
My cashier was nice and friendly. As usual, they had no problems with my coupons. I did self check out – they have conveyor belt lanes with no item limit. It was kind of fun.
I also bought (6) Lysol Toilet Bowl Cleaners @ $2.09. I used a raincheck for 50% off Lysol. I had (6) $1/1 Lysol coupons. Final Price: .54 for 6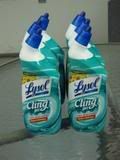 I also scored cheap totinos, cheap pampers, cheap meijer brand items using Meijer Mailbox coupons (See my neat widget at the very bottom right hand of the page!), and many more good deals using my weekly deals blog entry!!!