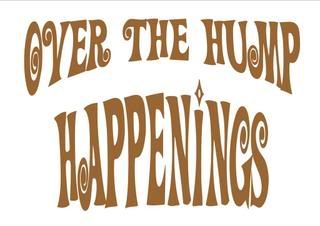 I can't believe it is Wednesday already! Where has this week gone???
Blog Round Up:
LOTS and I mean LOTS of links to Bloggy Giveaways HERE. Giveaways ranging from a box of Cocoa Puffs to a Coach Soho Purse!!!
Oh Where, oh where has Denise, the Centsible Sawyer, gone? Why, the google bots marked her blog as spam….check out her temporary blog while she is working on setting them straight about her fabulous blog!
Momma Findings tells about Kellogg's new recipe site, Snackivate…great healthy snack recipes for your kids. She gives you the lowdown on this website.
Even more school supply deals from Keeping the Kingdom First.
BeCentsAble discusses being Green and Saving Green in the process.
Chief Family Officer discusses her drugstore savings philosophy.
New Blog Recipe Sites I've discovered:
Home School Blogger's Recipes
Samples:
Freebies:
Click HERE to sign up and get your free bag when you sign up at tripadvisor.com.
Sign up HERE to receive a free box of Cheerios & $6 in coupons.
Coupons:
Print a Buy 1 Get 1 Free Coupon HERE for the new Delmonte Harvest Selections.
$1 off Hershey Bliss coupon HERE
$5/1 Clean & Clear coupons HERE
Check out my new coupon bar on the right hand side! You can print coupons without ever leaving my blog.
Rebates (Buy these before the 31st to qualify):
Don't forget to check out what has been going on here at my blog, this week's CVS deals, Marsh deals, Meijer deals, Weekly School Supplies Deals, places to find coupons, what $50 will buy you, what $2.19 will buy you.

Also, my brag's from last week and check out Friday's Freebies! I've also been having fun with the Organizing Junkie's Meal Plan Monday…go HERE for my menu plan for the week updated daily with pictures!