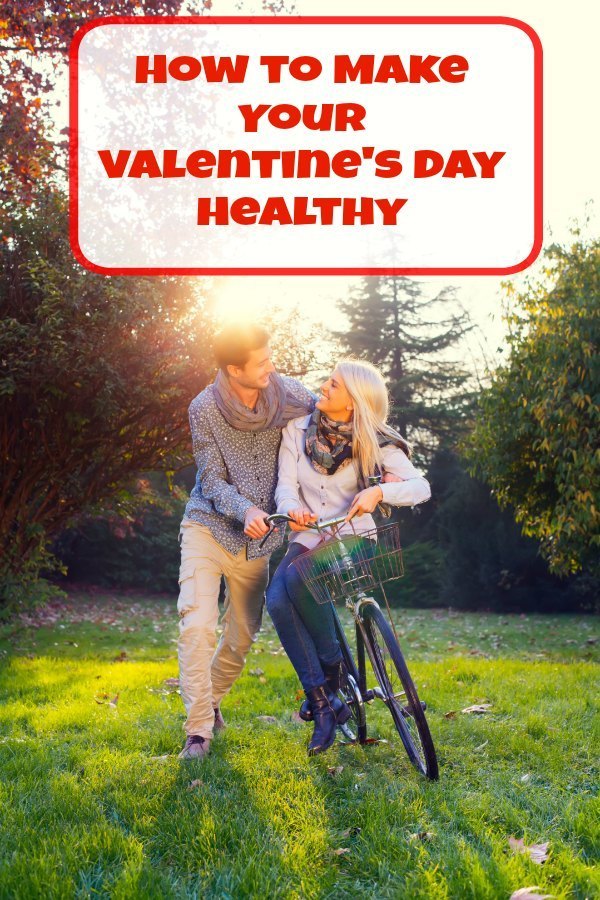 Few people really think healthy when they think of Valentine's Day. Visions of chocolates, candies and wine probably dance in most people's heads. Swimming in an ocean of chocolate covered cherries while playfully enjoying the company of your loved one is more likely than keeping it good for us. What many people never realize is that Valentine's Day can be healthy and still be wonderful. Here are some tips to keep Valentine's day healthy as well:
How to Make Your Valentine's Day Healthy
Go dark
If you must have the chocolates, at least go to dark chocolates. These are said to have many health benefits and are just as tasty. Many people come to prefer the flavor over regular chocolates once they have had them a few times. Dark chocolate is also rather romantic because it shows you are thinking of your partner as well.
Have a fun, active day
If you really want the chocolates and treats that generally come on Valentine's Day, commit to losing some calories for the rest of the day. Eat a few chocolates, but go for a long walk or jog. Spend the day outdoors doing some active things together like tennis, golf or basketball. Burning off a few calories can allow you some tasty treats without compromising your health.
Sub in some exotic fruit
Fruit can be incredibly sexy and romantic and the flavors rival anything else on earth. Why not have some fresh kiwi, strawberries, cantaloupe, watermelon or bananas? These fruits are loaded with stuff that will make you feel wonderful and you can generally find a nice selection in your local produce section of the grocery store. Give it a try this Valentine's Day and it just might become a holiday tradition.
Portion it out
When it comes to the holidays, portion control is often the biggest problem. If you have small portions in moderation, you generally can eat about anything without a problem. Unfortunately, when we sit down to decadent foods that we love, portion control can be a problem. To help with this problem, have your partner serve you a specific portion when you sit down. Only buy enough for you both to have a healthy portion. You can't load up your plate if you don't have extra portions, right? Also, buy small portions of the desserts and chocolates.
Go splitsville
Why not split a decadent entree with your significant other for Valentine's Day? This way you can get something you might not normally order but not eat too much. There is something incredibly romantic about sharing a plate and a meal with your spouse or partner anyway. Pull a "Lady and the Tramp" and share a spaghetti noodle or two between you to keep it healthy.
If you want to make your Valentine's Day healthy, you can do it rather easily. You don't have to sacrifice fun, flavor or special treats to do it either. These minor modifications can take out the guilt and leave the fun!
More Valentine's Day Tips and Money Saving Ideas here!
Did you enjoy this post? Find more money saving tips here.