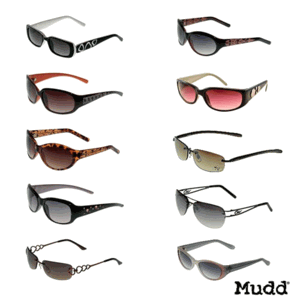 Update: I just receive this in the mail and I'm very pleased with the quality! They were all Mudd brand so for this particular batch they were very young glasses – which is perfect for my oldest daughter. There was also a couple of pairs that I liked! Basically, it was everything in the picture above for the package I ordered!
There is another sunglasses deal going on over at Graveyardmall.com.  You will get 10 pairs of assorted Sunglasses, with a retail value of $199.99. You can browse around as there as many packages to choose from.
Just note that there is a specific ship date so it may be a few weeks before you receive your package.
Thanks, She Saved!