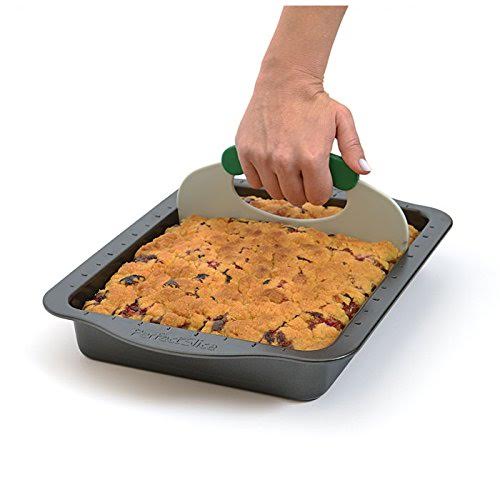 Nobody ever wants to be the first one to cut the cake but maybe with this two piece baking/cutting tool, everyone will WANT to cut the cake. Even better, it is on sale for just $9.99 shipped at OrangeOnions.com.
2-Piece Bake Pan with Slicer Cutting Tool is a quality baking pan, and a convenient cutting system. The grid around the outer edges of every pan allows you to simply line up the cutting tool, and press down to create any portion size desired. The cutting tool has a silicone handle tough enough to cut your meal yet won't damage your pan. Includes pan and cutting tool.
Get this deal through July 11, 2016.
Want to save loads of money shopping online? Check out the latest online shopping deals.