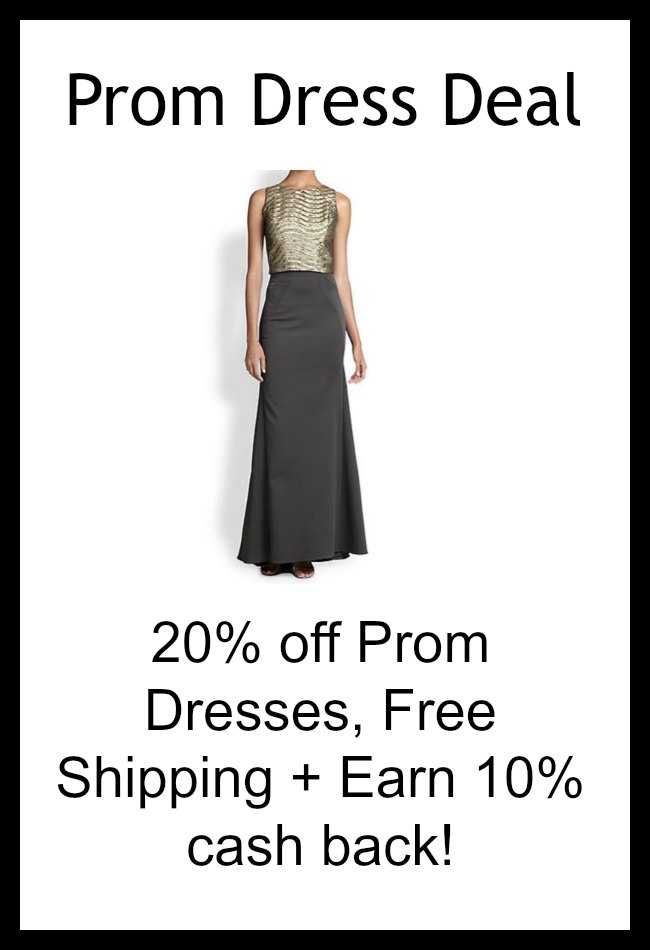 If you are in the market for a Prom dress this year, Saks has a really nice selection along with a great deal too! Yes, I know deal and Saks just doesn't sound right. You can save 20% on your party dress with coupon code DRESS15 through March 29, 2015. Then get FREE shipping with coupon code FREESHIP. (You can stack these codes!) Then on top of that when you shop through Ebates, you can earn 10% cash back on your purchase.
Plus, if you are new to Ebates, you can get a $5 bonus with your first purchase! Prices vary  on dresses depending on what you want but I can tell you there are comparable to a prom dress or bridal shop if not better in some cases. I'm seeing prices as low as $79 and $999+. (Yikes, I would never spend that much on a Prom dress!)
If you haven't signed up for Ebates yet – here's my referral link for Ebates in case you want to sign up!
Our dress should be here today and we ordered just on Tuesday!
Want to save loads of money shopping online? Check out the latest online shopping deals.