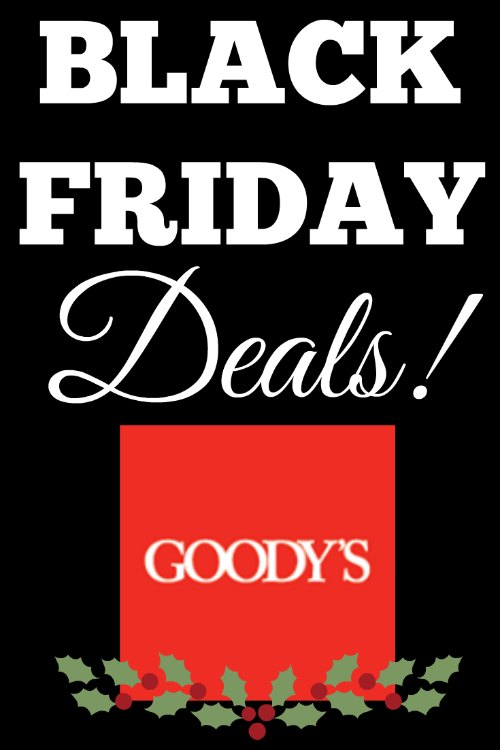 The Goody's Black Friday ad is out!
Things To Know: 
Thursday Doorbusters from 4 pm – 1 am. Friday Doorbusters from 6 am – 10 pm
Thursday & Friday, First 50 people in line win scratch-off cards – every cards a winner! Friday only, one customer will win an employee discount good for one
year. Must register in-store from 6 am – 7 am and be present at 7 am store drawing.
[favado_chain_region_lists cr_id='136986′ name='Goody's Black Friday']
Need help sticking to your budget? Check out this post on how to create and stick to your holiday budget.