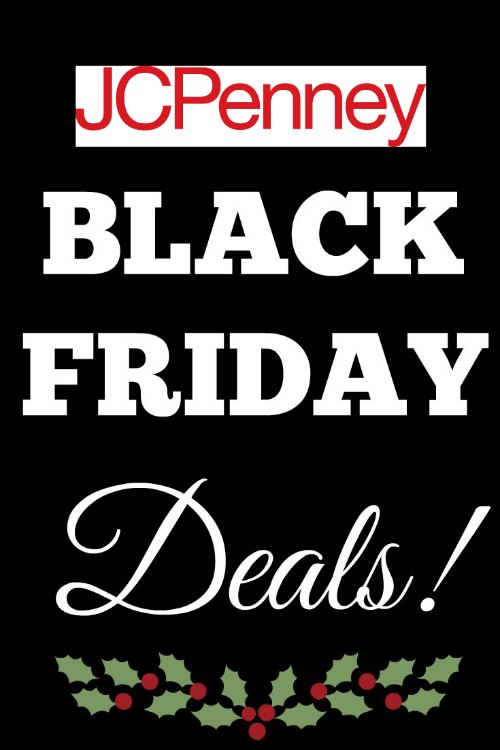 The JC Penney Black Friday ad has leaked!
JC Penney Black Friday Ad
Things You Need to Know:
JC Penney will be open on Thanksgiving Day – November 27, 2014 starting at 5 p.m.
JC Penney coupons will be given away on 11/27. 1/100 chance of getting a $100 off $100 coupon, all other coupons are at least $10 off $10 purchase
Friday, November 28, 2014 from 6 a.m. – 1 p.m., you will receive $20 bonus cash for every $75 spent.
Friday, November 28, 2014, cardholders will receive an additional 20% off and non-cardholders will receive 15% off on all regular, sale, and clearance merchandise with in-store coupon from 2 p.m. until close.
11/25 – 11/29: $25 off $25 coupon wyb $100 worth of JC Penney gift cards
11/27 – 11/30: FREE shipping on purchases $49+ at JCPenney.com
[favado_chain_region_lists cr_id='136921′ name='JCPenney']
Need help sticking to your budget? Check out this post on how to create and stick to your holiday budget.