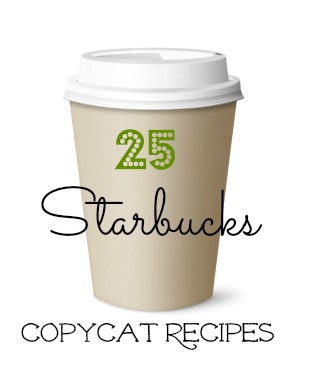 Taking a trip to your local coffee shop can get pricey. It doesn't seem like much at one time but when you multiply it weekly, monthly, and even yearly – that number can get a little scary! We are here to help. We have put together 25 Starbucks Copy Cat recipes. Here ya go!
25 Starbucks Copy Cat Recipes
Watch this video on How to Make a White Chocolate Mocha from Starbucks:
View the Recipe Index for a complete list of recipes. For the most recent vegetarian recipes posted on the blog, go here. To view all the recipes post on the blog, go here.