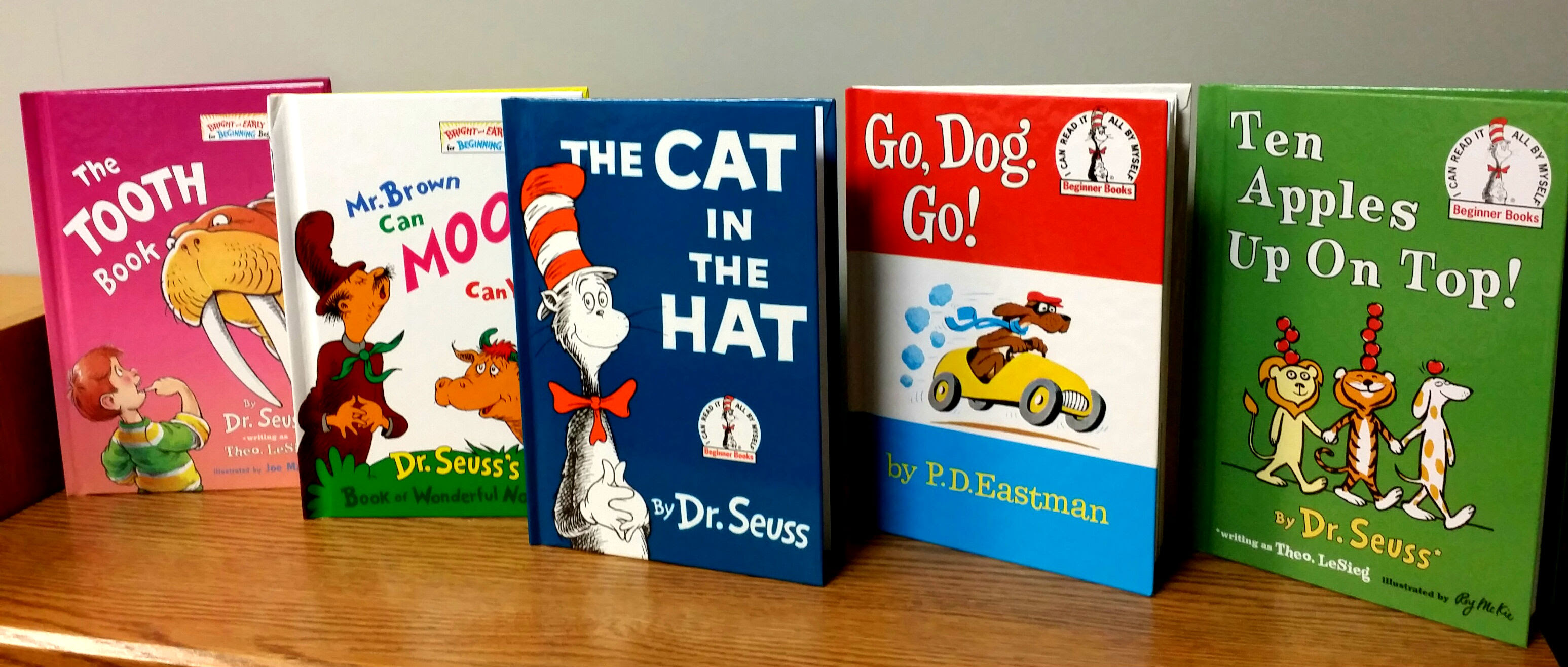 Create a personal library of children's books by joining the Dr. Suess & His Friends Book Club! I did this when my oldest was a baby and we were able to build up a nice collection that has been enjoyed by all the kids! This is a great deal for just $5.95 for the first shipment including:  The Cat in the Hat, Mr. Brown Can Moo, Ten Apples On Top, Go Dog Go! & The Tooth Book – FREE Dr. Seuss Parent Guide. (Includes free shipping for the first shipment.)
Why join Dr. Seuss & His Friends book club?
Receive 3 new books each month.
Create lasting memories with the same classic stories you loved as a child.
Wacky and wonderful characters will engage and entertain your child.
Conveniently control your membership online.
Adjust your shipping interval
View account history
Preview upcoming packages Risk free. Cancel anytime.

No purchase commitment

High quality, hard covered editions.
Convenience of home delivery for less than $5 per book.
 100% Satisfaction Guarantee.
Join the Dr. Suess & His Friends Book Club today!
Want to save loads of money shopping online? Check out the latest online shopping deals.