This is sponsored content. All thoughts and opinions are my own.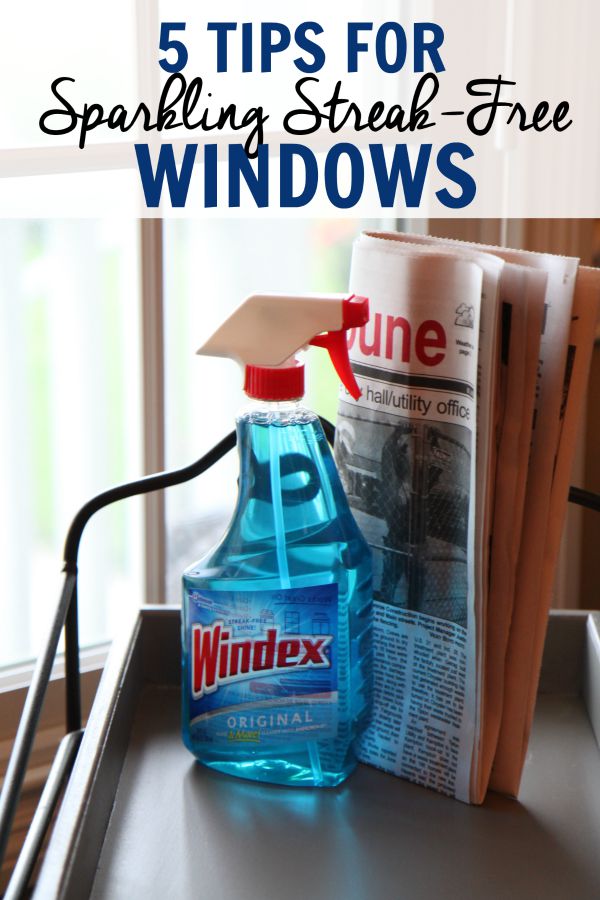 Cleaning windows is not on the top of the things I love doing list. It can be tedious and if you aren't using the proper window cleaning strategy, it can be frustrating when your windows aren't sparkling and streak-free. Clean, bright and shiny windows can be accomplished when you use the right products and strategy. I'm not saying it will be on your all time favorite things to do list but it is easier than you think to achieve the sparkling windows you so desire.
5 Tips for Sparkling Streak-Free Windows
Optimal Time
Clean your windows during a time of the day the windows aren't getting direct sun. The sun can cause your cleaning solution to dry before you wipe it off, which can cause spots. Cleaning on a cloudy day works best.
Pre-Clean
Wipe off any dust or debris with a dry cloth before apply your wet cloth. Water + Dust = Mess. You don't want to add additional work to this task so make sure you wipe all the dust and cobwebs off the windows before cleaning. I've even used my vacuum attachments first if the windows are really dirty.
Spray
Use your favorite Windex® cleaner on your windows and then wipe with newspaper or paper towel. Newspapers are a cheap and easy way to get a streak-free clean. Change your newspapers as needed.
Large Windows
If you are cleaning a large window or glass door, either move fast or section your window into four section. Start at the top left and work your way over and down.
Protect Windowsills and Floors
To protect your windowsills and floors from a mess, place a old towel along the windowsill to catch any drips you may have while you are cleaning.
You will probably never love window cleaning but with these tips you will love the look of your sparkling clean and crystal clear windows!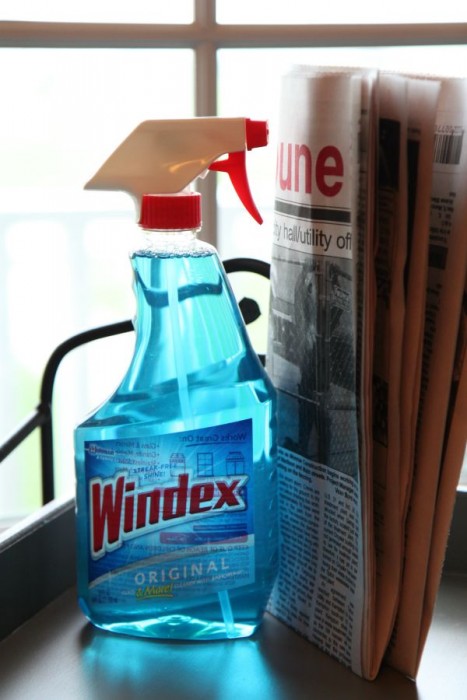 Windex® Coupon Savings
Windex® Original is America's #1 glass cleaner* and it is also #1 in my household. It has been trusted for generations for its famous streak-free shine. Use it for cleaning windows, mirrors, glass shower doors, glass top stoves, and more. Thanks to its formulation with Ammonia-D®, Windex® Original starts working on fingerprints, dirt, and other messes even before you wipe. (*#1 Glass Cleaner claim based on AC Nielsen sales date for 52 week period ending 12/27/2014.)
Right now you can stock up on Windex® at Dollar General with this great coupon offer. Download this $0.50 off any Windex® product printable coupon to save from now through August 2, 2015.
Save now: $0.50 off any one Windex® Product Printable Coupon.
This post was sponsored by Windex® and Dollar General, and I was compensated to write it. Regardless, what I have written is my own opinion and experience, and I hope you find it of use. Read more on my Disclosure Policy.