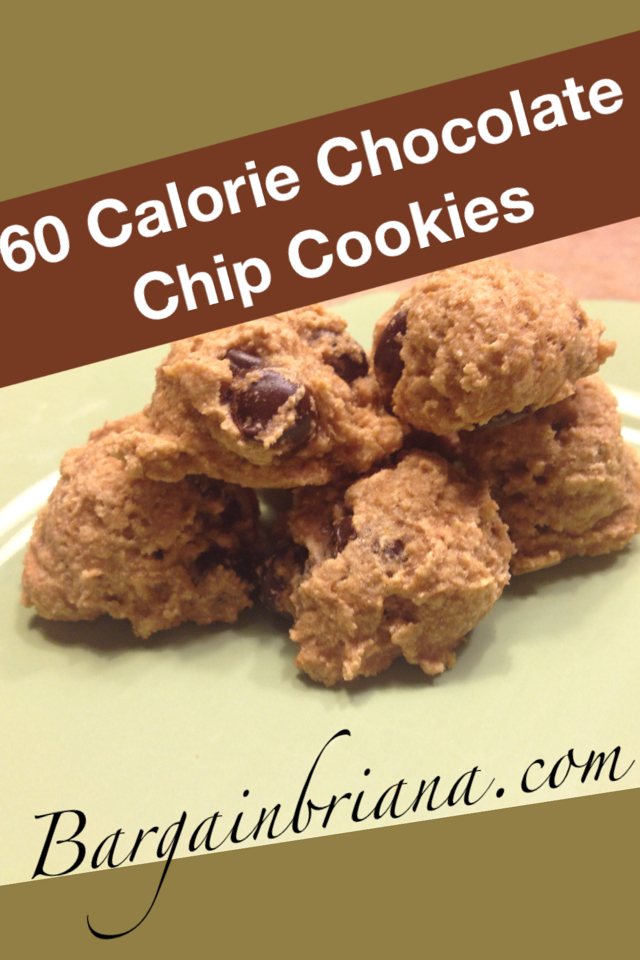 Yes, it is possible to make delicious tasting chocolate chip cookies for just under 60 calories! My calculator tells me 59.77 calories per cookie. These cookies satisfy your cravings without breaking your calorie bank!
My first week on the Shaklee plan, one evening I was craving something sweet soooooo bad. I couldn't get chocolate and cookies out of my mind. Then I remembered, I had a vegan recipe for cookies somewhere that was low in calories. The recipe called for a few things that I did not have so I substituted with what I had in my pantry.
My version worked out well and when I got home from work the next day all the cookies were gone so someone else in the house enjoyed them too!
60 Calorie Chocolate Chip Cookies Recipe
Ingredients
⅓ cup cinnamon applesauce (I used ALDI brand)
½ cup brown sugar
1 cup whole wheat pastry flour
1 teaspoon 100% pure vanilla extract
¼ cup original almond milk
1 teaspoon baking powder
¼ teaspoon salt
1 Tablespoon cornstarch (I did not have cornstarch so I substituted 3 teaspoons of almond flour)
½ cup Nestle dark chocolate morsels
Instructions
Preheat oven to 350 degrees.
Combine applesauce, sugar, vanilla, and almond milk in a large bowl.
In another bowl, combine flour, baking powder, salt, and cornstarch (almond flour).
Slowly add the dry ingredients into the large bowl of wet ingredients. Stir until combined.
Add in chocolate morsels.
Drop spoonfuls onto greased cookie sheet.
Bake for 7-10 minutes.
View the Recipe Index for a complete list of recipes. For the most recent vegetarian recipes posted on the blog, go here. To view all the recipes post on the blog, go here.