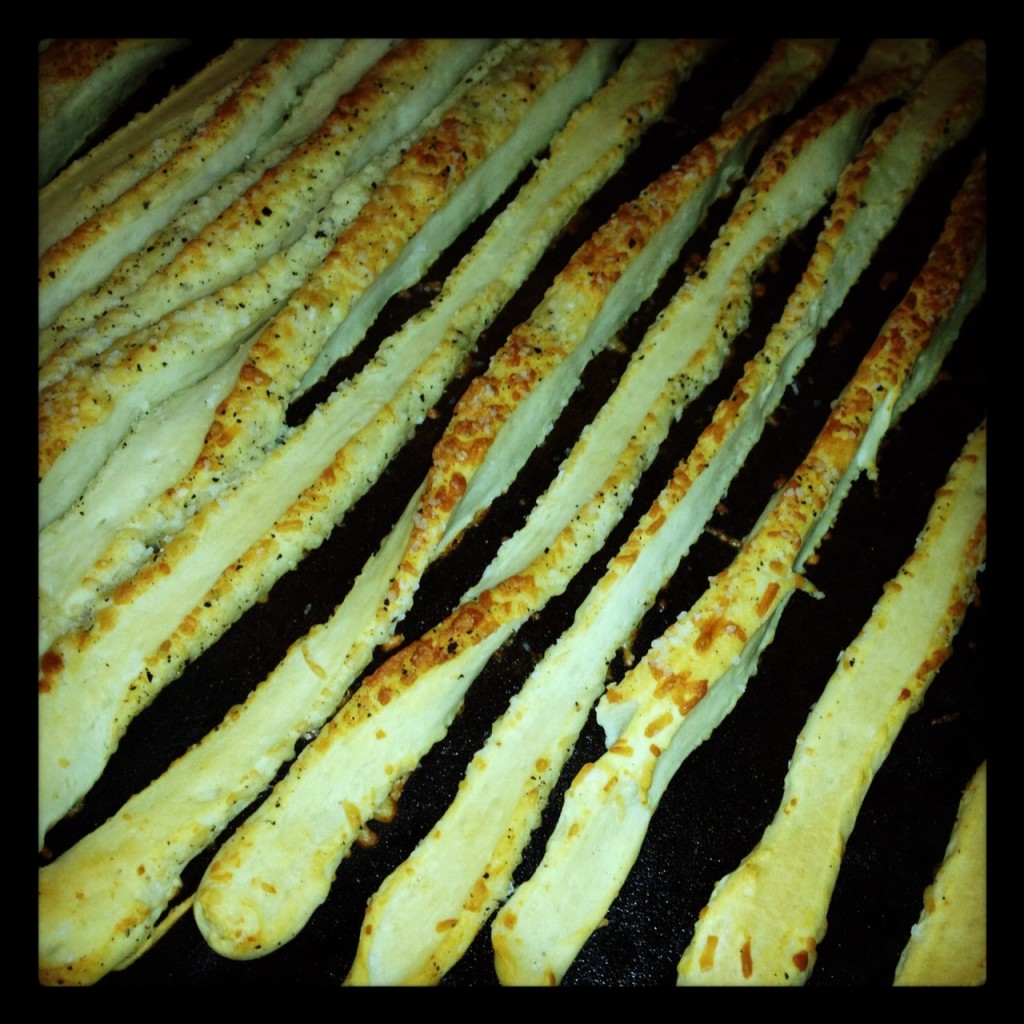 Grissini breadsticks are pencil thin breadsticks often served as a appetizer or with wine tasting. I simplified by using a sheet of refrigerated pizza dough and served with a spaghetti dinner.
Grissini Breadsticks
Add poppyseed, rosemary, or thyme for additional flavoring.
Ingredients
1 can refrigerated pizza dough
2 tablespoons olive oil
⅓ cup Romano cheese, finely grated
½ teaspoon freshly ground black pepper
⅓ teaspoon kosher salt
Cooking spray
Instructions
Preheat oven to 425 degrees.
Unroll dough onto a rectangle lightly floured surface.
Roll dough into rectangle.
Brush dough evenly with around a tablespoon of olive olive.
Combine cheese, pepper, and salt.
Sprinkle half of the mixture on the top of dressing, pressing gently into the dough so it will stick. Turn dough over and repeat.
Cut the dough into about 48 thin strips with a pizza cutter. I lost patience and only had about 20 strips.
Place strips on greased baking pan.
Bake for around 4 minutes at 425 or until crisp.
These were gone in a flash! 
View the Recipe Index for a complete list of recipes. For the most recent vegetarian recipes posted on the blog, go here. To view all the recipes post on the blog, go here.