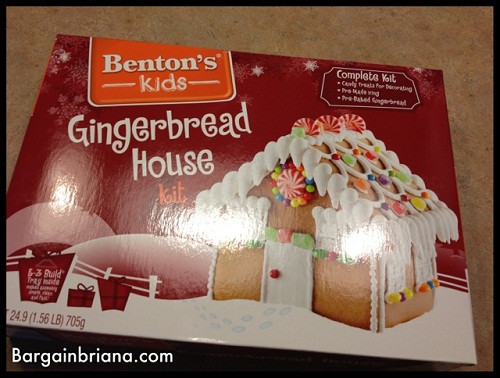 Recently, ALDI sent me a Benton's Kids Gingerbread House kit to try out with the kids. These are priced at $5.99 in the stores, which is a fantastic price for the fun you can get out of these kits! We did a kit last year too because I couldn't resist the great price and the convenience.
This past Sunday the little kids and I had a little fun…
First of all, the kits come with EVERYTHING you need to make your Gingerbread House including all the walls, frosting, decorations, and a base.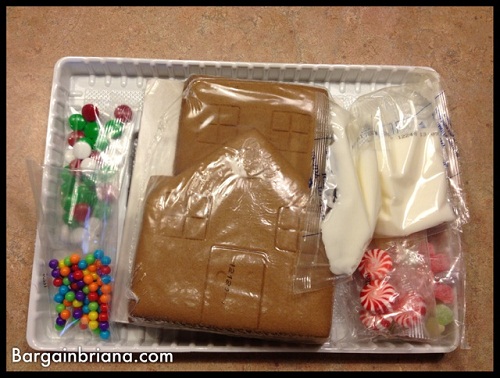 I put the walls together while the kids patiently waited…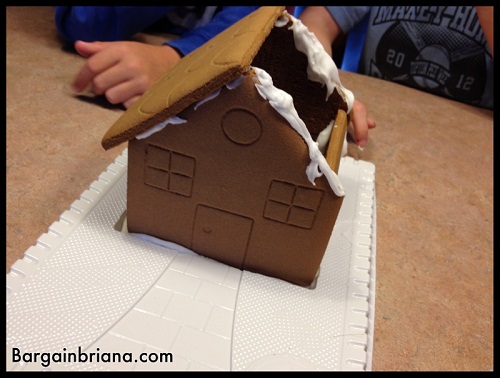 All the walls together, time for the decorating fun…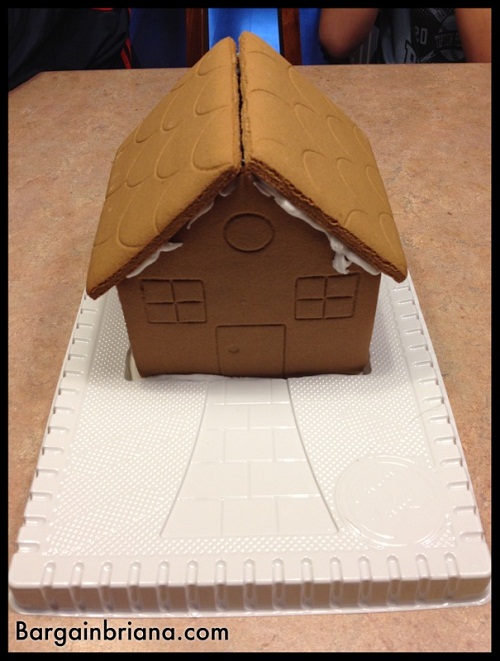 I think I went a little heavy on the frosting on the walls because we started to run out. The instructions said to only cut off a little off the frosting tip but I think I cut a little too much. It didn't really matter because we still had fun decorating!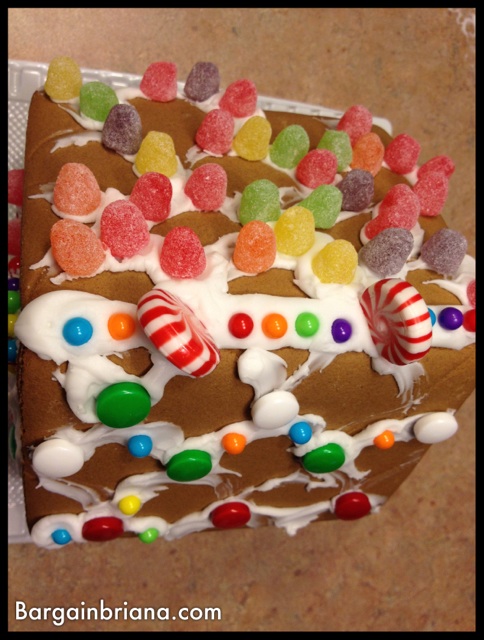 Final Product: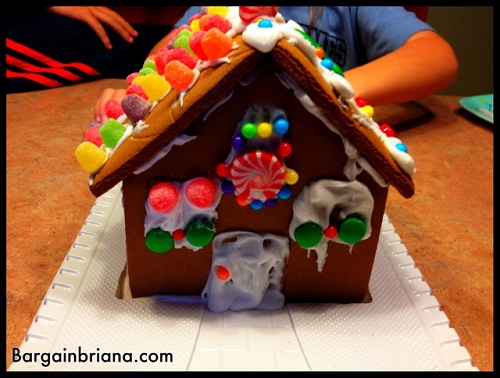 Then guess what? Five minutes after completed, they decided they wanted to eat it. No matter how much I tried to convince to not ruin their creation and wait for daddy to get home, it didn't matter – they started chomping into it. It must have been pretty good to eat as they did pretty good damage to the gingerbread house almost right after they created it!
So much fun for just $5.99 – pick one at at ALDI today! Check out my Top 10 Reasons I Love to Shop at ALDI if you are a newbie!
Read more reviews from Bargain Briana or at the Buzz by Bargain Briana.
I received products from ALDI in order to facilitate this review. Post was written 100% by me and was not edited by the sponsor. Read more on my Disclosure Policy.