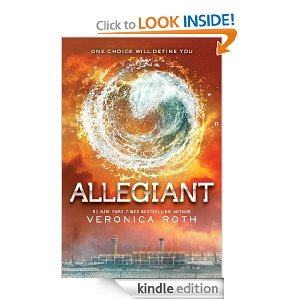 Allegiant by Veronica Roth, the third book in the Divergent book series, is now available! It is just $6.99 for Kindle right now, which I was surprised about but I'm not going to question it. I'm about 10 pages in and hope to have some time to read it this weekend. Grab your copy today.
The hardcover edition of Allegiant is $12.19 with FREE Super Saver or Prime Shipping.
Ships free with Amazon Prime or Super Saver Shipping. Find out how to get a FREE one month trial to Amazon Prime.