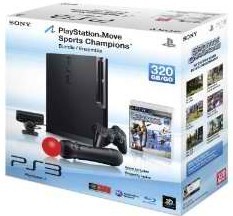 Now on Amazon you can get this PlayStation 3 320GB System with PlayStation Move Bundle
for just $350.84.  My family and I have both the PlayStationa nd the PlayStation Move and we play it all the time.  We play several sports games and fitness games, as anyone who knows us would only suspect!  It's a lot of fun.
Eligible for Free Shipping.