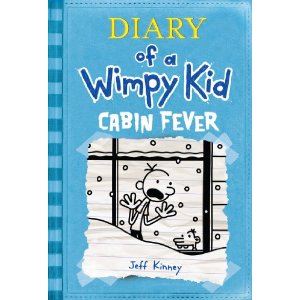 My 9-year-old brother, Damon, loves the Diary of a Wimpy Kid series!  He has read every book written so far, seen the movie several times, and even works on the Diary of a Wimpy Kid do-it-yourself book.  I have read some of his books and seen the movie and find these cartoons to be cute and comical.
Now, you can pre-order  Diary of a Wimpy Kid: Cabin Fever
 on Amazon for just $6.86!  Includes free standard shipping!  Gift wrapping costs an additional $3.99 and is optional.  The book is set to release November 15, 2011.If you pre-order now and the price changes between now and the release date, you will receive the lowest price available.  Claim yours today!