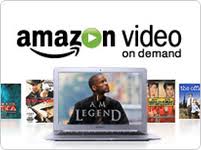 This weekend you can Tweet and Get $5 Free Amazon Instant Video On-Demand Credit. Here's how:
Connect Your Amazon and Twitter Accounts
Follow the link above and click "Tweet and Get $5"
$5 Credit automatically applied to your next Amazon Video On-Demand purchase
This offer is valid now through Tuesday, July 19, 2011 at 11:59pm.  Limit (1) per Amazon customer.
Thanks, Coupon Cravings!