This is a sponsored post for SheSpeaks/Walmart. All thoughts and opinions are my own.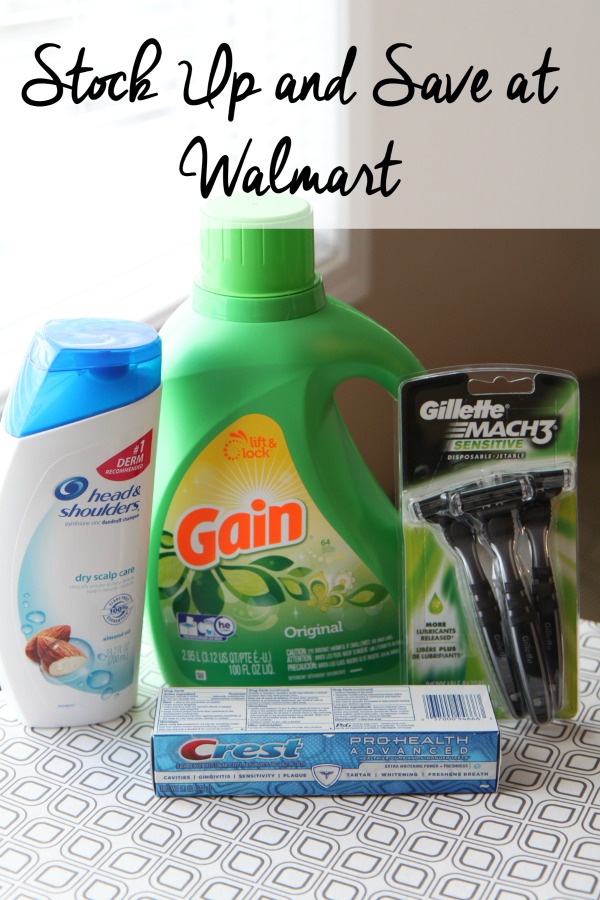 Spring is such a busy time and leads up to a even busier season of summer that it is a perfect time for us to stock up and save on our most needed products. Stocking up allows us to have all the necessities in stock so we don't have to make multiple trips to the store. Multiple trips to the store means taking time to go to the store, spending money on fuel to get to the store, and I always end up with more in my cart than what I originally intended.
We are getting ready to move in just a couple of weeks so I'm holding back on stocking up on bulky items that I will just have to be transporting in a short time. Laundry detergent, shampoo, razors, and toothpaste are things that seem to always be on our list so I made sure to stock up on these items during the April Stock & Save Event at Walmart.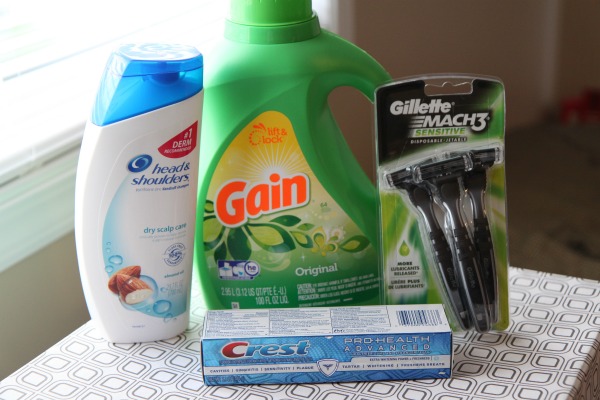 Right now, you during the April Stock & Save event at Walmart, you can save at Walmart when you buy some of your favorite household products. The April Stock Up & Save Event is full of the top brands like Tide, Bounty, Pampers, Venus, Gillette, and more. When you stock up to get everyday essentials for less, you won't run out when you need something most. You can also head to www.stockupsave.com to order everyday essentials.
Even better, beginning on April 11, 2016, you an save even more by checking out the rewards from P&G with the Ibotta app!
You can see a complete list of participating products here:
Bounty Select-A-Size 12-Pack Mega Roll
Tide 100 oz. Original HE Liquid Laundry Detergent
Pampers Swaddlers Huge Box
Head & Shoulders Dry Scalp Shampoo, 23.7 oz.
Head & Shoulders Dry Scalp Conditioner, 23.7 oz.
Febreze Air Effects Linen & Sky
Dawn Original 75 oz.
Gillette MACH3 Sensitive Disposable 3-Pack
Venus Sensitive Disposable 3-Pack
Gain 100 oz. Original Liquid Laundry Detergent
Charmin Ultra Strong 36 Double-Roll Pack
Crest Pro-Health Advanced Toothpaste
Join the April Stock Up and Save Event on Facebook so you don't forget!
This is a sponsored post for SheSpeaks/Walmart. Rest assured, this Post was written by me and was not edited by the sponsor. Read more on my Disclosure Policy.