I am a member of the Balance Your Plate team and helping spread the word about Stouffer's Family-Size Lasagna with Meat & Sauce. As a team member, I receive product and incentives in
exchange for participating in brand related activities.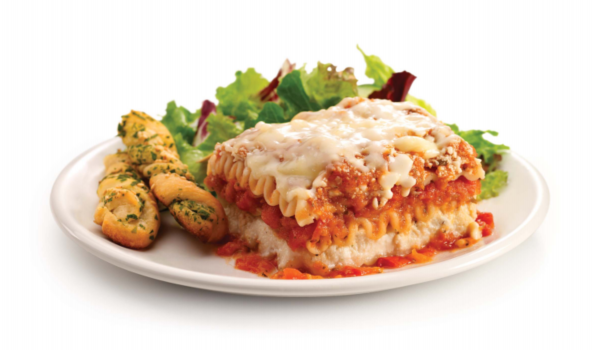 There are weeks that are schedules are so full of activities, I know dinner preparation time is going to be extremely limited.  Even with time restraints, I still want to provide a balanced plate for my family. Frozen entree's such as Stouffer's Family-Size Lasagna with Meat & Sauce makes it easy for me as I can pair this entree with side salad or steamed vegetables to provide that balanced plate for my family.
Did you know that most Americans only meet the U.S. Dietary Guidelines for proper nutrition about 7 days of 365 days? This was a shock to me. Like me, 2/3 of consumers want simple ways to follow the U.S. Dietary Guidelines with prepared and whole foods.
Balance Your Plate with Nestle is an educational campaign to help you build nutritious, delicious, and convenient meals that meet the Dietary Guidelines for Americans. This program recommends pairing frozen prepared foods with fruits, vegetables, whole grains, and low-fat dairy for balanced meal planning.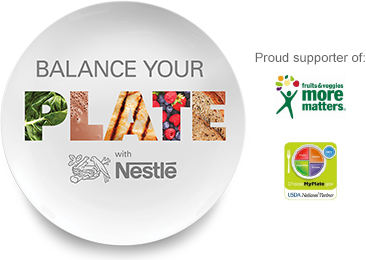 Choosing frozen can be a great choice. Freezing is nature's "pause" button. Stouffer's chooses the best vegetables at the peak of freshness, which reduces the nutrient loss that can occur before consumption of fresh produce. When a Stouffer's frozen entree is paired with a healthy side dish like a side salad or a side of steamed vegetables, you can provide your family with a balanced plate.
 Stouffer's Family-Size Lasagna with Meat & Sauce is a great choice for an entree to be the center of a balanced meal. It is delicious and made with real, quality ingredients. Made with sauce with vine-ripened tomatoes, it is topped with fresh mozzarella and aged parmesan. It was a delicious meal consumed by my family.
Along with our Stouffer's Family-Size Lasagna with Meat & Sauce, I prepared a delicious chopped salad with romaine lettuce, artichokes, roasted red peppers, cranberries, Italian seasonings, and olive oil. It was a perfectly balanced meal that was also full of flavor.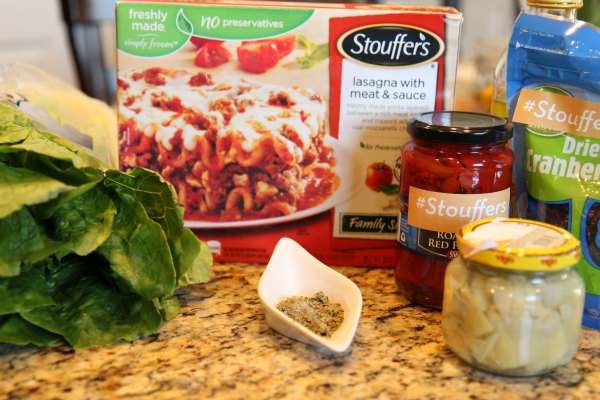 Join me along with Stouffer's on Thursday, November 19, 2015 from 1 – 2 p.m. ET for a Twitter party, where we'll talk about the Balance Your Plate initiative, along with great tips for meal planning, balanced meals on a budget and more!
Learn about on the Stouffer's Facebook page or Stouffer's Twitter account.
This giveaway was sponsored by X company. Rest assured, this Post was written by me and was not edited by the sponsor. Read more on my Disclosure Policy.