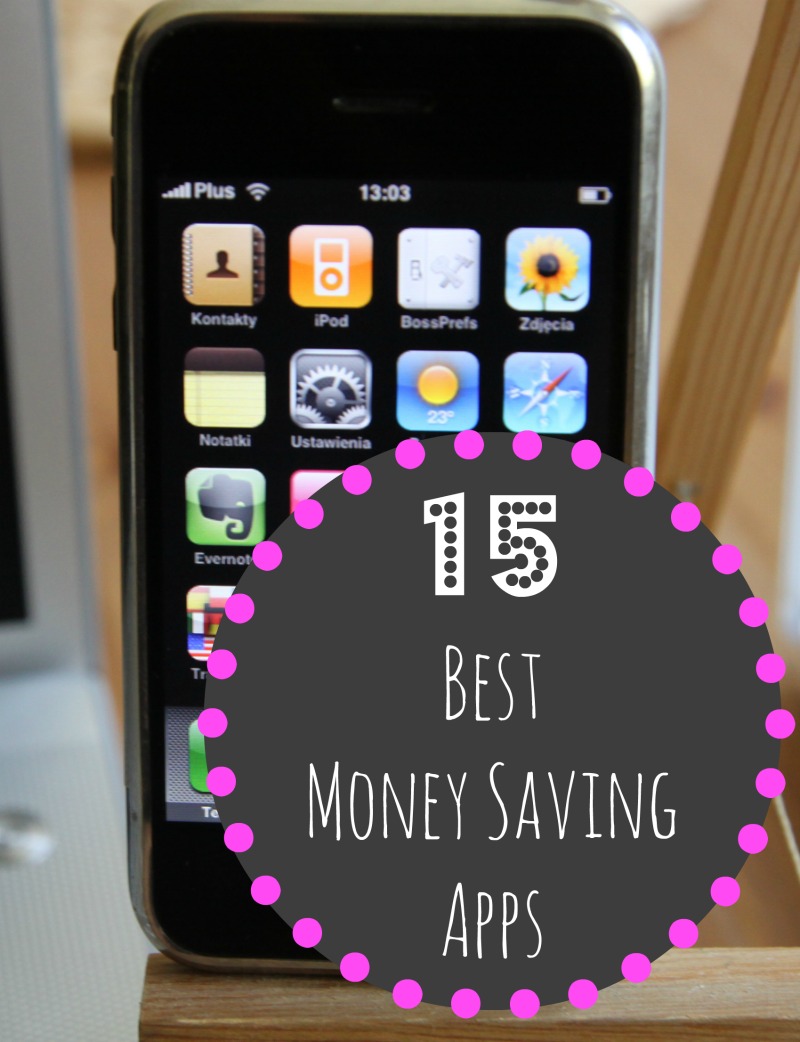 Do you have a smart phone or a tablet? If yes, then put these devices to work for you with our list of Best Money Saving Apps that will help you save money. You are paying for these devices and services so use it for something else besides Candy Crush! ;) Hey, I don't have anything against a little fun crushing candy but there is some serious money to be saved when you use these money saving apps.
Best Money Saving Apps
Ibotta is a cool app that will save you money at the grocery store, retail stores, and even the movies. First you will need to download the Ibotta  app. Then you will submit your receipts for specified items in the app to earn a rebate back with submittal. The process is normally very fast. Cash out with a $5 minimum to Paypal or choose other rewards such as Starbucks gift cards, Redbox movie rentals, and more.  New ways to save are being added all the time. Available for iOs and Android.
Favado:   This fantastic app will help you save at the grocery store, drug stores, and mass retailers including CVS, Walgreens, Walmart, Meijer, and more. The app matches up the best deals at the grocery store with any offers out there including printable coupons, rebates, eCoupons, and other promotions. You can also compare prices across the app to find the best price on milk in your area.
shopkick app will reward you for simply walking into more than 1,000 partner stores nationwide. This includes Best Buy, Target, Macy's, American Eagle, Wet Seal, and more! Available on the iPhone or Android Market.
Viggle is an app that allows you to earn while you watch television. Check in while you are watching tv and you will earn points which you can redeem for gift cards and other prizes.
One Receipt App is a way to store and organize all of your email and paper receipts in one place. With our iPhone app, you can access all of your receipts on the go and easily add new paper receipts.
CheckPoints allows you to earn free gift cards for checking out products, with no purchase necessary. Works in over two million U.S. retail locations. Check in, scan products and earn points. Cash those points in for great prizes like gift cards from Amazon, Walmart, Shell, Starbucks and Redbox (plus many more). So far, CheckPoints users have earned nearly $3 million in rewards. Available on iOS and Android.
Swagbucks apps allows you to earn on their app by watching videos to redeem for many rewards including Amazon gift cards. The app works in conjunction with your web based Swagbucks account.
Amazon Kindle app allows you to read FREE eBooks.
Mint is a free budgeting app that allows you to track your bank and credit cards in one place so you can see where your money is going.
SavingStar allows you to "clip" eCoupons and link your account to participating store loyalty cards. Shop at your store and buy the selected item. Your reward will show up in your SavingStar account within 2-22 days.
Cellfire apps allows you to also "clip" eCoupons and link to your store loyalty cards. Clip the coupons, purchase the participating product, and you will see the discount at the register when you scan your loyalty card.
Gas Buddy is a popular app that helps you find the best price on fuel in your area.
Target Cartwheel allows you to save up to 30% off items you purchase at Target. Target Cartwheel savings are on top of coupons and sales which allows you to combine multiple ways to save to save even more!
Cardstar is one of my favorite apps! This app allows you to store all your loyalty cards in one place. This one saves me the most money because I don't have to carry around a keychain full of tags and I always have my phone with me so I always have my loyalty cards with me. You can also sync the app among multiple devices, which means my entire family also has these loyalty cards at their fingertips!
Checkout 51 is an app that helps you save at the grocery store. Choose the offers you want to buy,  take a picture of your receipt before the expiration date, and you will earn cash for purchasing them!
What are your favorite money saving apps?
Did you enjoy this post? Find more money saving tips here.