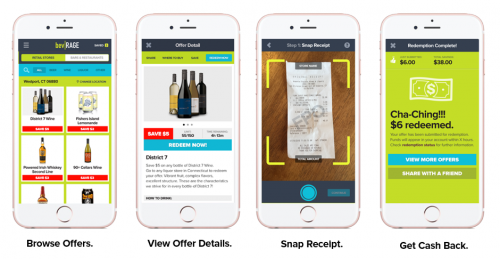 bevRAGE is a new mobile money saving app! Earn cash back when you buy beer, wine, and spirits as liquor stores, bars, and restaurants. Just browse our offers, make your purchase at any location, snap and upload a picture of your itemized receipt, and receive your cash. It doesn't get any easier! Offers are only for users of legal drinking age.
Unfortunately due to state laws, the app can not be used in AL, AK, HI, IN, MI, MO, NC, TX, UT, and WV.
Sign up for bevRAGE now and use my referral code HZOTHEJH.