More and more Americans are migrating to urban areas. The latest census revealed more Americans moved to cities during the last decade. California is the most urban state, but cities like Charlotte are among the growing urban hotbeds.
As the demand to reside in these areas has gone up, so has the cost. Apartment rents continue to rise as vacancies fall. New York, San Francisco and other major metropolitan cities are experiencing all-time high median rent prices. If you have the itch to get to a big city, take a look at the costs and benefits of urban life.
New York
As America's most celebrated city, New York City remains an attractive destination for young people looking to find themselves and established professionals ready to move up in the world. NYC has cleaned up its act since the 1980s, accelerating its rapid growth.
Photo by Terabass via Wikimedia Commons
While New York may still be the most famous American city, it's no longer the most expensive. That title belongs to Williston, N.D., the rural city where the oil industry is booming. Contractors can't build housing fast enough, so highly paid workers spend top dollar to snag a place. But, New York City is still no discount. The average rent in Manhattan hit an all-time high at $3,418 in 2012, and it continues to rise as the economy improves. Solid public transportation helps off-set this cost, but you still need a good job to live in the Big Apple.
Los Angeles
Some see Los Angeles as the capital of the West coast. This sprawling city has a distinct downtown, but it's more spread out than some of America's more popular cities in the Midwest and East Coast. L.A. remains a popular destination for those who aspire to enter show business. Luckily, Southern California can accomodate just about any budget. If you're not set on living downtown, surrounding suburbs are just a short drive from L.A.'s city center. Whittier, Pasadena and Anaheim are all less than a 15 minute drive to Los Angeles, and you'll pay less than in any other cities on this list.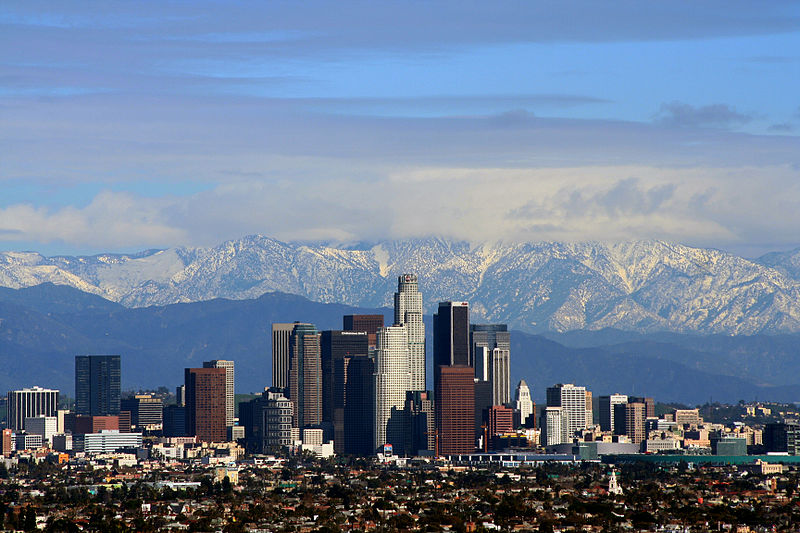 Photo by Todd Jones via Wikimedia Commons
Chicago
Combining Midwestern charm with big-city culture, Chicago is a marquee city in the United States. Businessinsider.com declared Chicago one of the best cities for young professionals, citing cheaper rent than New York along with the perks of a dense metropolitan city. You can score an even better deal on housing by refurbishing a beat up apartment or house in the city. Dumpster pick-up services can help you clean up during the renovation, and you'll add value you to your new property.
Photo by bryce_edwards via Wikimedia Commons
San Francisco
Before North Dakota's oil boom, San Francisco and New York City duked it out for the dubious title of highest median rent. San Francisco rents are three times higher than the national average, and that rate is growing faster than most cities. You'll pay $3,250 for an average apartment in the highly coveted Pacific Heights neighborhood. Head south to Glen Park and things get a little more reasonable, with a median rent of $1,748. Look to Oakland if you need to get to the Bay Area for less money. It may not have the mystique of the city, but you should be able to live without working three jobs.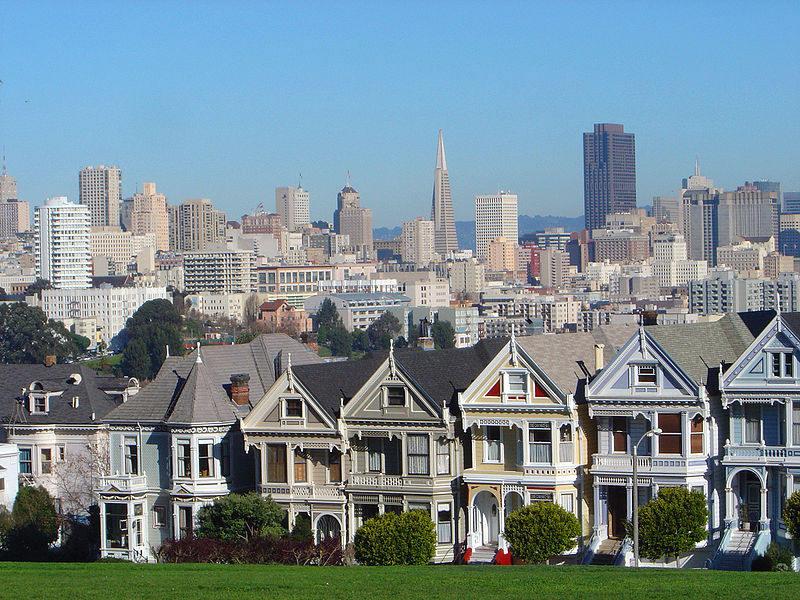 Photo by Mai-Linh Doan via WIkimedia Commons
Did you enjoy this post? Find more money saving tips here.