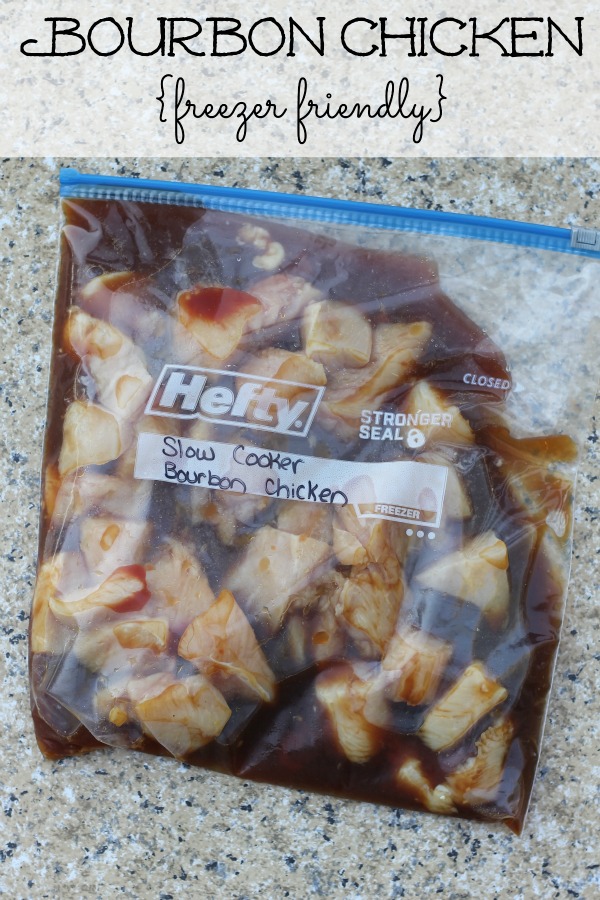 Just in case you have a hankering for some tasty fast food/take out dishes I have included a food court favorite- Bourbon Chicken. It is so easy and deliciously sweet- all you need is a big bowl of rice to put this Bourbon Chicken Slow Cooker Freezer Meal on and you are set for a great supper! While bourbon is a key ingredient for traditional flavor in this recipe if you have none on hand or don't want to use it you can substitute in the same amount of broth and it will still be pretty darn good.I have made it this way several times when i didn't feel like running out for bourbon.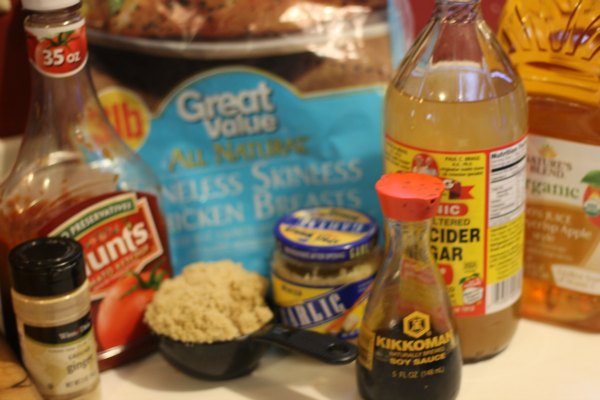 Bourbon Chicken | Freezer to Slow Cooker Meals
Ingredients
1 ½ lbs. boneless skinless chicken
⅓ cup brown sugar
¼ cup ketchup
⅓ cup soy sauce
¼ cup apple juice
2 T. apple cider vinegar
½ cup bourbon (or broth if you don't want to use bourbon)
2 tsp. cornstarch
¼ tsp. minced garlic
¼ tsp. ginger
½ tsp. black pepper
Instructions
Freezer Prep:
Label gallon freezer bag with contents, date, and cooking directions.
Cut chicken into small bite sized pieces.
In freezer bag whisk together brown sugar, ketchup, soy sauce, cornstarch, apple juice, apple cider, bourbon, garlic, ginger, and black pepper.
Add chicken, shake bag to coat.
Press flat, seal bag securely.
Cooking:
Thaw bag contents.
Pour chicken and sauce into a slow cooker that has been coated in nonstick cooking spray or lined with a slow cooker bag for easy clean up.
Cook on low for 6-7 hours, stirring occasionally.
Serve over rice, add fresh steamed broccoli or another favorite veggie for a complete meal.
View the Recipe Index for a complete list of recipes. For the most recent vegetarian recipes posted on the blog, go here. To view all the recipes post on the blog, go here.