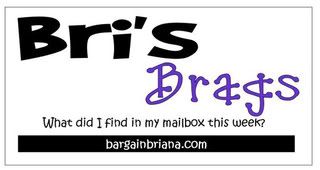 Want to get free things in YOUR mailbox? Come here every Friday for the week's best Freebies or subscribe to my free newsletter via email or RSS so you don't miss a deal.
Samples & Coupons:
Kotex Samples (From Walgreens) & (2) $1.50/1 coupons – YAY!
AIrborne Power Pixies & .55/1 coupon
(2) containers of free formula (Tab – I have some more for ya!) & $2/1 Expecta coupon
Delmonte Harvest Selection Free Samples
Coupons for Free Banquet Single Serve Meals (Giveaway to come some – so stay tuned!!!)
Gift Package from our Travel Agent!
Secret Clinical Strength Full Size!
Coupon Envelope from my coupon fairy! Thanks Sheila!! Some awesome coupons in there! Already saved a few extra bucks with them!
Magazines:
Free Subscription to Parents Magazine from AdPerks
Free Subscription to Teen Vogue
Don't miss out on any deals: Subscribe to my free newsletter via email or RSS.