I've purchased Built products in the past for computer and tablet accessories and loved them! I just recently learned that they also have a baby product collection! The extensive collection covers everything from diaper bags to stroller organizers to the bottle buddy.
BuiltNY sent us the Essential Diaper Caddy, which would make a fabulous gift for an upcoming baby shower or the holidays as a newborn baby gift. Fill it with essentials like diapers, wipes, shampoos, lotions, etc to make a complete and unique basket for your loved one.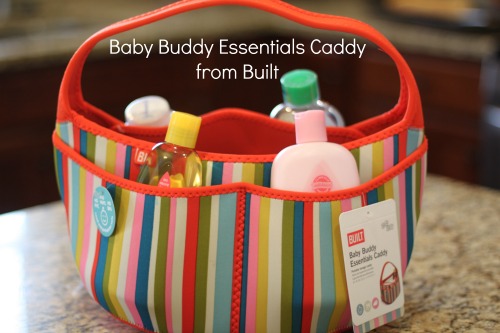 It is made from neoprene, which is wetsuit material and makes it easy to clean up for any spills that you know you will have!
BuiltNy.com is offering 25% off your order + Free shipping for a limited time. Shop now for the best slection
Purchase online at Amazon, BuyBuyBaby.com, or BuiltNy.com.
Read more reviews from Bargain Briana or at the Buzz by Bargain Briana.
This post is sponsored by X. Post was written 100% by me and was not edited by the sponsor. Read more on my Disclosure Policy.