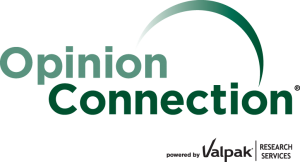 Want to help shape the future of couponing? Join Opinion Connection, an online consumer advisory panel, powered by Valpak Research Services, where your opinion can make a difference!
Membership is open to anyone who subscribes to the mantra "a penny saved is a penny earned", and it doesn't matter if you receive the Valpak envelope or not – Opinion Connection covers lots of different topics.
Opinion Connection is a quick and easy way for you to share your thoughts and ideas on online and offline savings such as what type of coupons do you prefer, how do you search for savings, do you use mobile coupons, what are your favorite sweepstakes prizes, and what do you think of the daily deals craze.
So what does signing up mean….
Members are contacted once a month via email and asked to complete a short activity
Activities take less than 10 minutes to complete; some may be just one or two questions
Answers are kept strictly confidential
And most importantly, we'll never sell or distribute your email address to a third party for any reason
Simply go to http://valpak.bz/OpCon1 to complete a brief introductory profile to join this fun online panel where you become the voice of today's smart shopper. Through online monthly activities, you will be able to talk about your couponing experiences and the "ins and outs" of how you take advantage of money saving deals.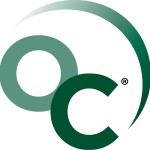 If you have friends and family members who are also bargain hunters or sensible couponers – send them this link: http://valpak.bz/OpCon1 so they can join too.
Reading this on a smartphone? Then go here instead: http://valpak.bz/OpConmobile (it'll take you to the mobile optimized version of the profile)
Happy couponing, thank you for joining, and we hope you enjoy the next Opinion Connection online activity!