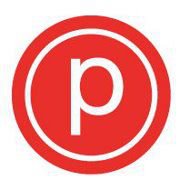 Last week, I had the pleasure (or pain) to attend a Pure Barre class in Carmel as part of a Indianapolis Bloggers Event with Plum District. Plum District is one of my favorite sites to find local Indiana deals as well as national deals.
The Pure Barre studio opened up just this past March in Carmel. Owner of the studio, Becky Retrum was introduced to Pure Barre while she was attending college in Kentucky. Becky was excited to bring this unique work out experience back to Indiana.
Even though, I wasn't jumping or bouncing around like I would in a normal workout, I still was quite a sweaty mess after this exercise class. Since we were newbs to Purre Barre, I think Becky toned it down a little for us, especially considering there was even a pregnant blogger in our group!
The workout was fantastic and seemed to work every problem area in my body, which is just about every area. Becky is a great instructor with her soothing demeanor and motivating words. There was one experienced Pure Barre person in the group and she raved about the results she had received from the class.
There is just one day left to pick up this Pure Barre class deal on Plum District. Right now you can purchase 5 Pure Barre Carmel classes for $55, which is a $105 value. If this is something you are interested in trying, this might be a good time to try it. It is a little more than I would normally pay for working out but I don't belong to a gym right now and it's a great total body workout. A little bit will go a long way with these classes.
What do you think? Have you tried Pure Barre? We would love to hear about your pain and gain! :) 
Join us on the Indiana Bargains Facebook page and be sure to bookmark this Indiana section of the site bargainbriana.com/indiana, where we will be sharing freebies, deals, events, and much more going on locally!