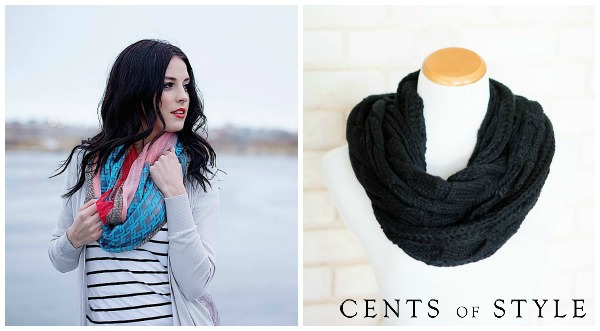 Fashion Friday is here at Cents of Style. This week when you buy one beautiful, colorful spring scarf for $11.95 and you will be offered a cozy, black, cable knit, infinity scarf for FREE at checkout. Use coupon code 2FOR1. This includes FREE shipping.
There are about 15 different color/styles to choose from in the Spring scarf. Then when you go to check out, a pop-up will allow you to add 1 black cable knit infinity scarf for FREE. This is limit one per customer order and we will only ship one free scarf with each order. If you want to get more than one, place multiply orders. If for some reason you are not offered the free scarf pop-up, Cents of Style will make sure that each Fashion Friday order receives their free scarf. Two scarves for $11.95, or under $6 each piece SHIPPED!
Want to save loads of money shopping online? Check out the latest online shopping deals.