Coupons.com has changed things up again so you may be left wondering how to change your zip code now.
Here's what you need to do to change your zip code:
1. Click Here and enter the zip code you need in the little box to change to whatever zip code you would like to find coupons in. Then click on the blue arrow button so it reads your new zip code.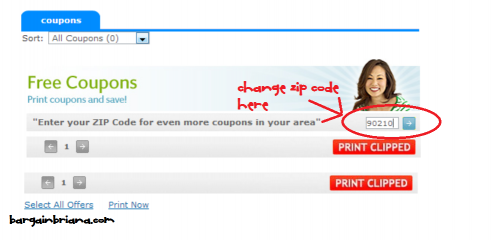 2. When you change the zip code in that location, it will also change the zip code you entered on regular coupons.com too! To be taken back to Coupons.com, you can go here and you will see all coupons in the new zip code.
Find the latest printable coupons here.
Thanks Passion for Savings!