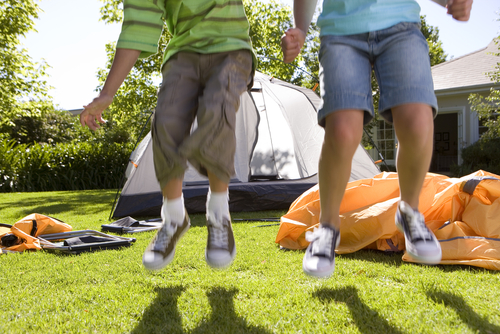 As the years go by and life happens, it can be increasingly difficult to spend quality time with your significant other. Between family activities, household chores and work-related duties, there's little room in the equation for date nights, but making time for each other is essential to maintain a healthy relationship.
Charming & Cheap Date Night: Backyard Camping
If you're stumped for ideas of new things you can enjoy together on your next date night, look no further than your backyard. Set up your own private campsite out back to enjoy the evening together under the stars.
Planning your romantic evening
Before you head off to the store to purchase camping essentials, consider theming the evening to add a fun twist. Do you love to geek out over "Star Wars" together? Is your partner obsessed with all things Italian? Add décor, food, entertainment and any other items to suit the theme.
What you'll need
Overnight gear
If you are planning on hanging out until the sunrise, creating a comfortable campsite is a must. Gather a tent, blankets and a sleeping bag so you can snuggle up in comfort with your significant other. Hammocks are another fun option if you'd rather not sleep on the ground and they also provide a cozy place to lounge while chatting it up, star gazing or watching a movie. And if you've chosen a beach theme for the evening, this is the perfect addition to keep things festive.
Food and drinks
Do you plan to sit on the ground and indulge in finger foods or are you going to bring out the table and serve a multi-course spread? Simple meals that don't create a huge mess or require a tremendous amount of time to set-up are ideal. However, a candlelit 3-course meal, coupled with your favorite bottle of wine, ups the romance factor, making it worth the extra effort. Don't forget to bring out a trash can to toss all the waste without having to go back inside.
Entertainment
Start the evening off with your favorite card or board game. Or surprise your significant other by blasting your wedding song and dancing under the stars. If you want to really take a trip down memory lane, pull out any photo albums you have in your arsenal and spend time flipping through them, reflecting on the good times you've shared over the years. Wrap the evening up by watching your favorite movie or order an on-demand movie package and select something you haven't seen.
Don't forget the little things
Depending on the time of the year, mosquito season could be in full swing. Avoid spending the night scratching away and ward off the flying nuisances. Purchase insect repellent that can be applied topically and light a few over-sized citronella candles to create a perimeter that mosquitoes won't be tempted to enter.
Skip dressing up in favor of wearing something that as comfortable as it is chic. Dressing in layers is ideal so you'll be warm after the evening chill sets in.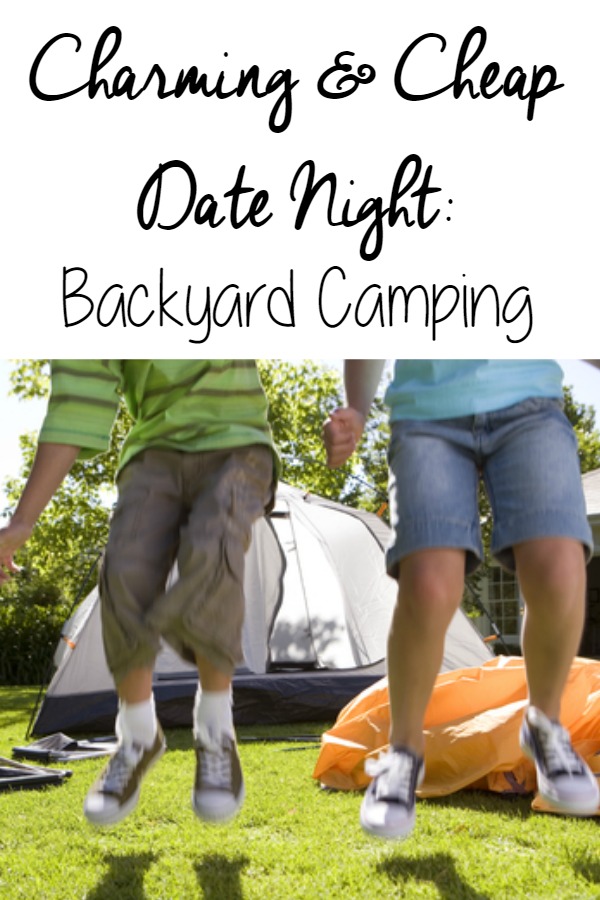 Did you enjoy this post? Find more money saving tips here.