This Chicken Mexicana recipe comes to me via this church cookbook I mentioned when I posted this Chicken Velvet Soup recipe. It is a recipe included by my grandmother, who got it from my aunt, who told me when they were in the military stationed in Belgium, her friend gave her this recipe. Got it!?
Nacho tortilla chips line the base of this dish combined with cream soups, chicken, broth, and the delicious taste of tomatoes with green chilies. Finally, topped with Mexican cheese. It is a delicious casserole that was a favorite of mine when I was growing up. I think your family will enjoy too! It has Doritos in it, so it has to be good!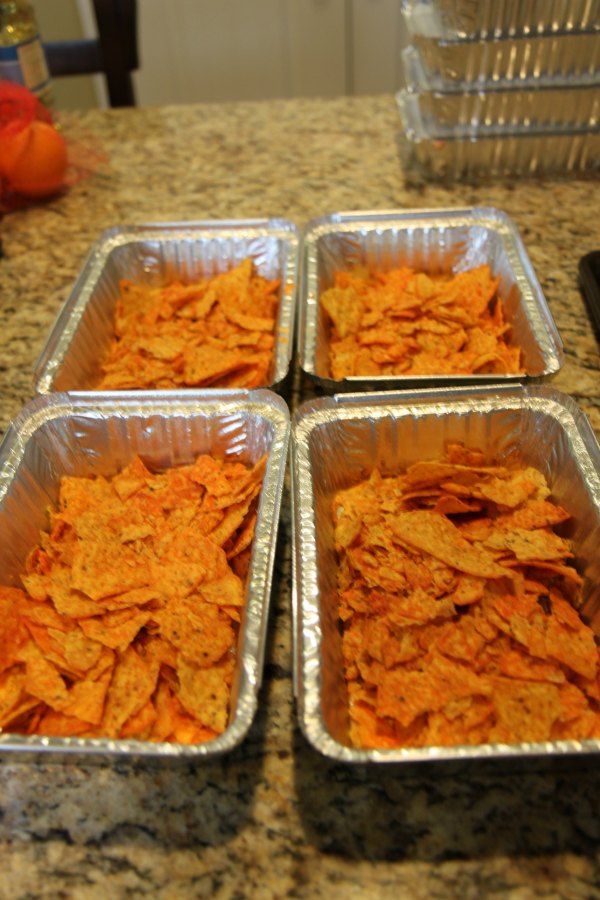 It is an economical choice as you can purchase all of these ingredients at Aldi. I boil a whole chicken and use about half of the meat for this recipe and the other half for my Great Aunt Penny's Creamy Enchilada recipe.
It is a very easy freezer friendly recipe. Freeze in a 9 1/2″ x 11″ aluminum baking dish or if you want single serving meals, you can freeze in smaller aluminum pans. I like to do it this way since I have a couple of picky eaters in my household so it makes it easier to divide into smaller aluminum pans. I found these smaller ones at the Dollar General store for around $2 for 4.
Chicken Mexicana
Ingredients
3 cups shredded chicken
1 can cream of chicken soup
1 can cream of mushroom soup
1 cup chicken broth
1 can diced tomatoes with green chilies
1 package nacho tortilla chips
2 cups Mexican style cheese.
Instructions
Preheat oven to 350 degrees.
Place crushed nacho tortilla chips on bottom of greased baking dish.
In a large mixing bowl, combine chicken, cream of chicken soup, cream of mushroom soup, chicken broth, and diced tomatoes with green chilies.
Pour mixture over nacho tortilla chips.
Top with 2 cups Mexican cheese.
Bake for 30 minutes or until cooked thoroughly.
Like this recipe? Want to stock your freezer with chicken meals? Here's 8 Freezer Meals you can make in one hour or less! FREE detailed instructions, shopping list, and printable labels.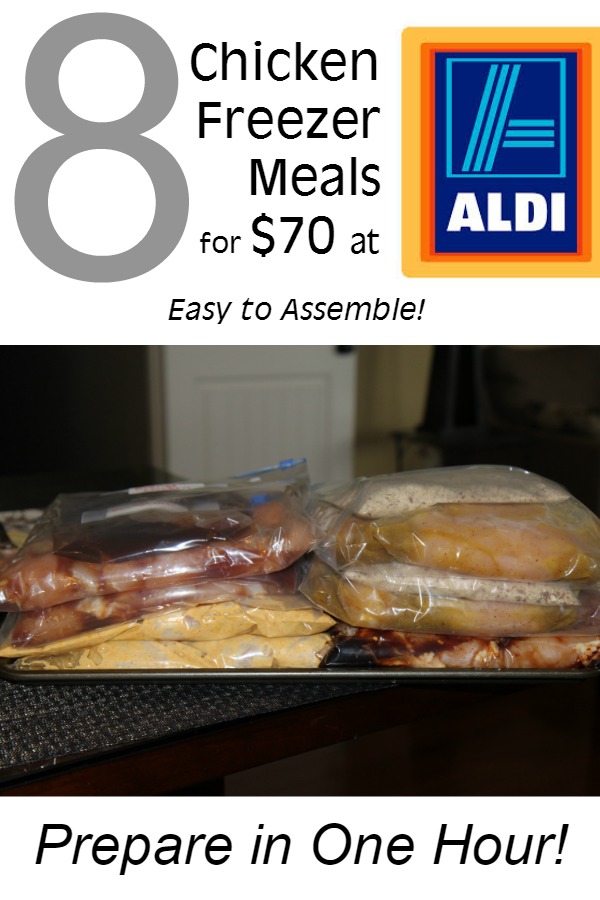 View the Recipe Index for a complete list of recipes. For the most recent vegetarian recipes posted on the blog, go here. To view all the recipes post on the blog, go here.