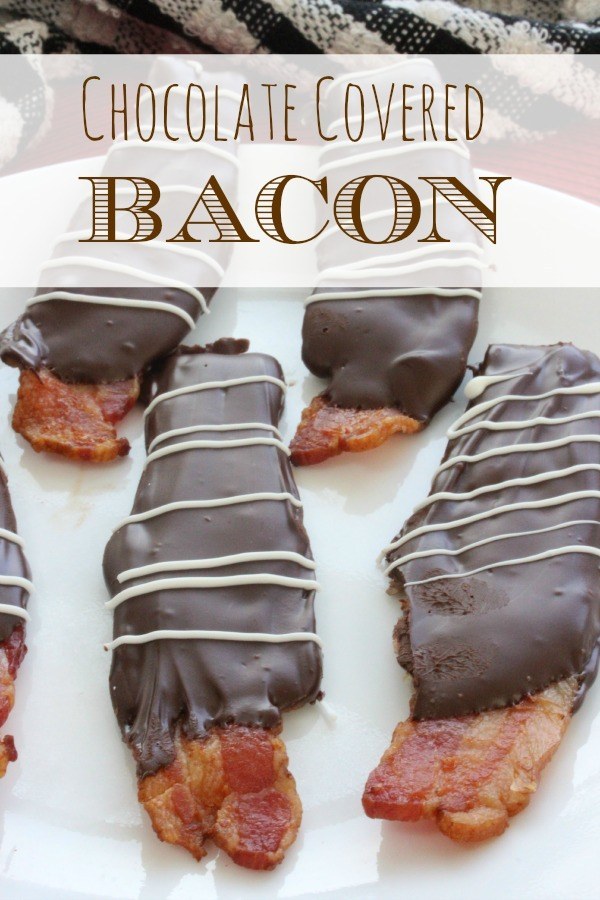 If ever two foods were meant to go together, it's chocolate and bacon. Not only are both of these foods absolutely amazing on their own, but put them together in this Chocolate Covered Bacon Recipe, and you get a flavor combination that is out of this world. Half breakfast, half desert, 100% delicious. You'll never look at these foods the same way again.
If you are looking for the perfect dish to bring to a get-together with family and friends, this Chocolate Covered Bacon recipe is the perfect choice–if you can bear to share it, that is! The guys will love the thick slab of meat, and the girls will adore the sweet chocolate cascaded and drizzled over it. No one can resist this Chocolate Covered Bacon recipe. Be sure to make plenty, because it is sure to go fast!
Like many other great recipes, the key to preparing this Chocolate Covered Bacon recipe is choosing just the right ingredients. If you try to skimp on this recipe with cheap chocolate or inferior quality bacon, don't be surprised if the result is lumpy or greasy. Instead, choose delicious, high-quality chocolate and thick, meaty bacon, and the resulting combination will leave you thinking you died and went to Heaven. You can even choose different flavors of chocolate and bacon for unique and unforgettable flavor combinations you'll have to taste to believe.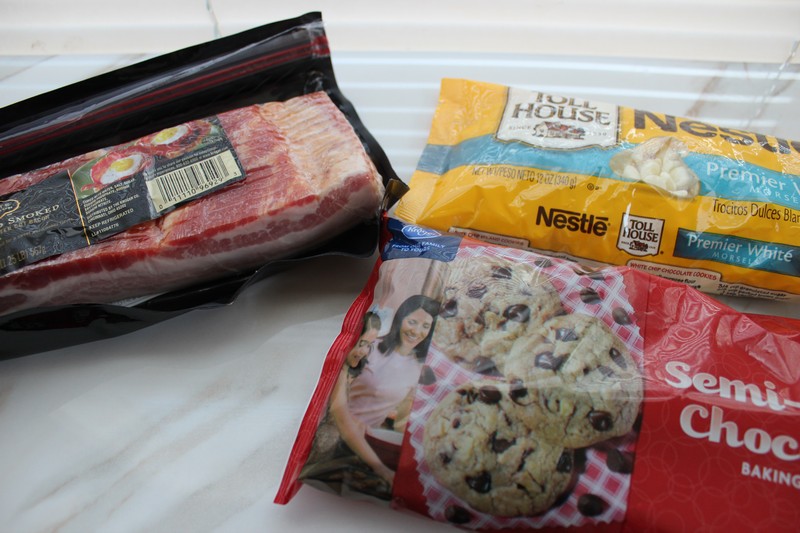 The next time you need a dish that is sure to impress, or you are hungry for something amazing but you aren't sure what, keep this Chocolate Covered Bacon recipe in mind. With salty bacon and sweet chocolate, you are sure to have a winning combination every time!
 Line baking sheet with foil and place bacon on foil. Bake 16 – 20 minutes or until your desired crispness.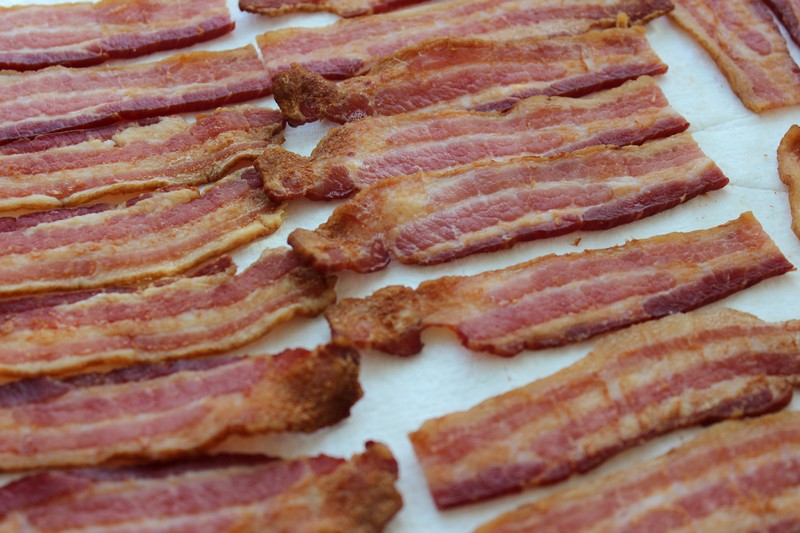 Transfer to paper towels to drain. Allow to cool. Cut in half and place in freezer for 30 minutes. Heat semi sweet chocolate and shortening by microwaving for 30 second increments until melted. Stir in between.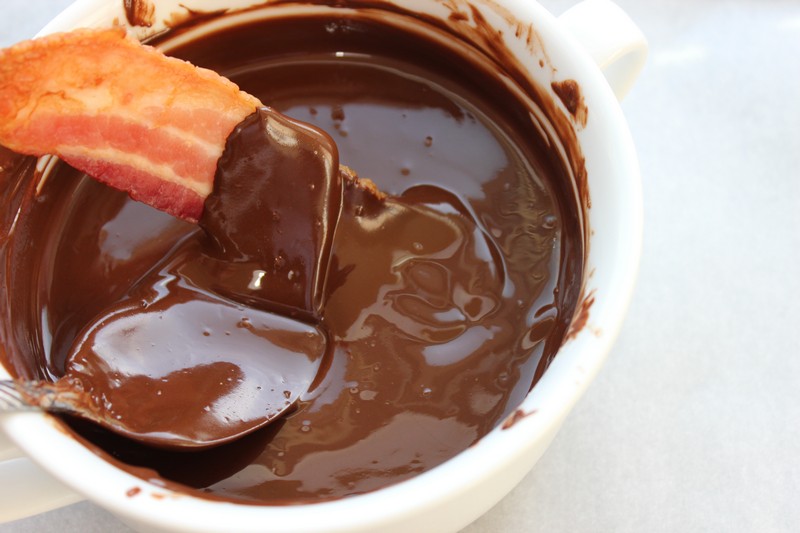 Dip bacon in chocolate and shake off excess. Place on wax paper.  Heat white chocolate in 30 second increments until melted. Allow to cool for 2-3 minutes. Transfer white chocolate to corner of zippered bag and cut a small corner to pipe. Pipe drizzles of white across bacon pieces. Place in refrigerator for 10 minutes to allow to set.
[amd-zlrecipe-recipe:200]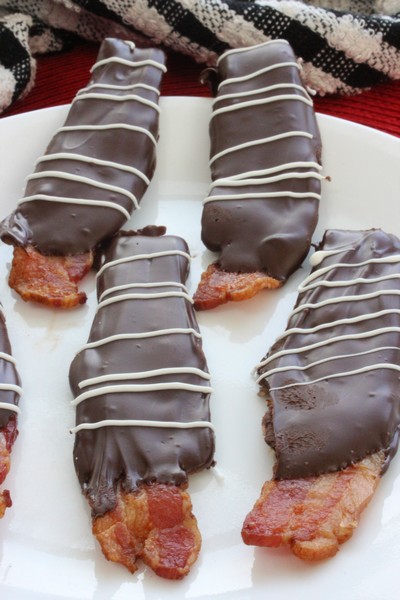 View the Recipe Index for a complete list of recipes. For the most recent vegetarian recipes posted on the blog, go here. To view all the recipes post on the blog, go here.