This is a Sponsored post written by me on behalf of Cottonelle for SocialSpark. All opinions are 100% mine.
I recently had the opportunity to try out Clean Care toilet paper along with the Cottonelle flushable wipes. We normally buy a inexpensive brand of toilet paper that isn't nearly as plush as the Cottonelle Clean Care toilet paper so it was a welcome change if you know what I mean! Other brands of flushable wipes fail to deliver but the Cottonelle flushable wipes leave you feeling clean!
To put the flushable wipes to the test, we did a Cottonelle flushable wipe experiment. At the Carter household, we decided to put peanut butter to the test. It's smeary and messy and I was interested in how a dry paper towel would work versus a flushable wipe.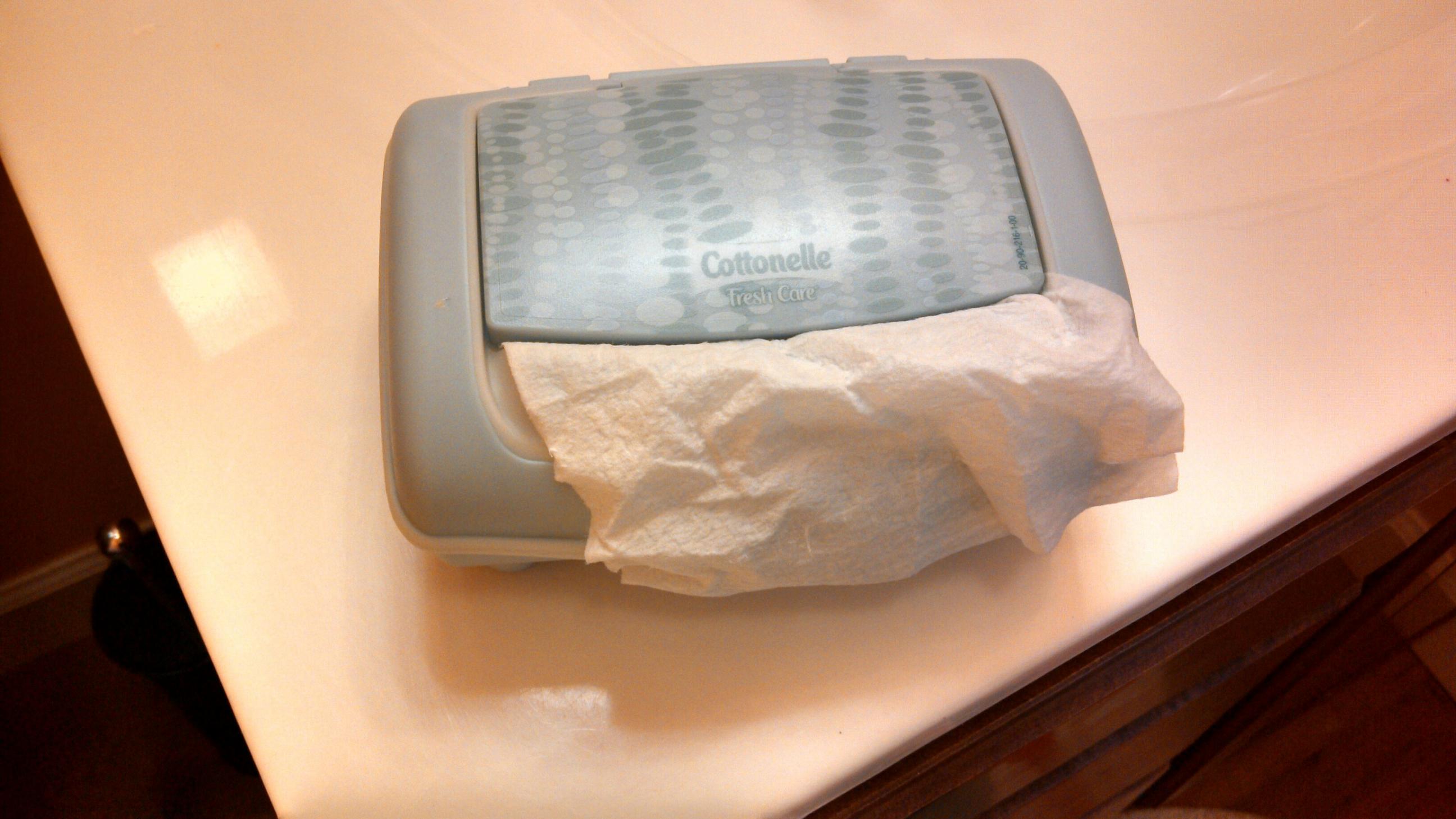 The flushable wipes come in a convenient container too!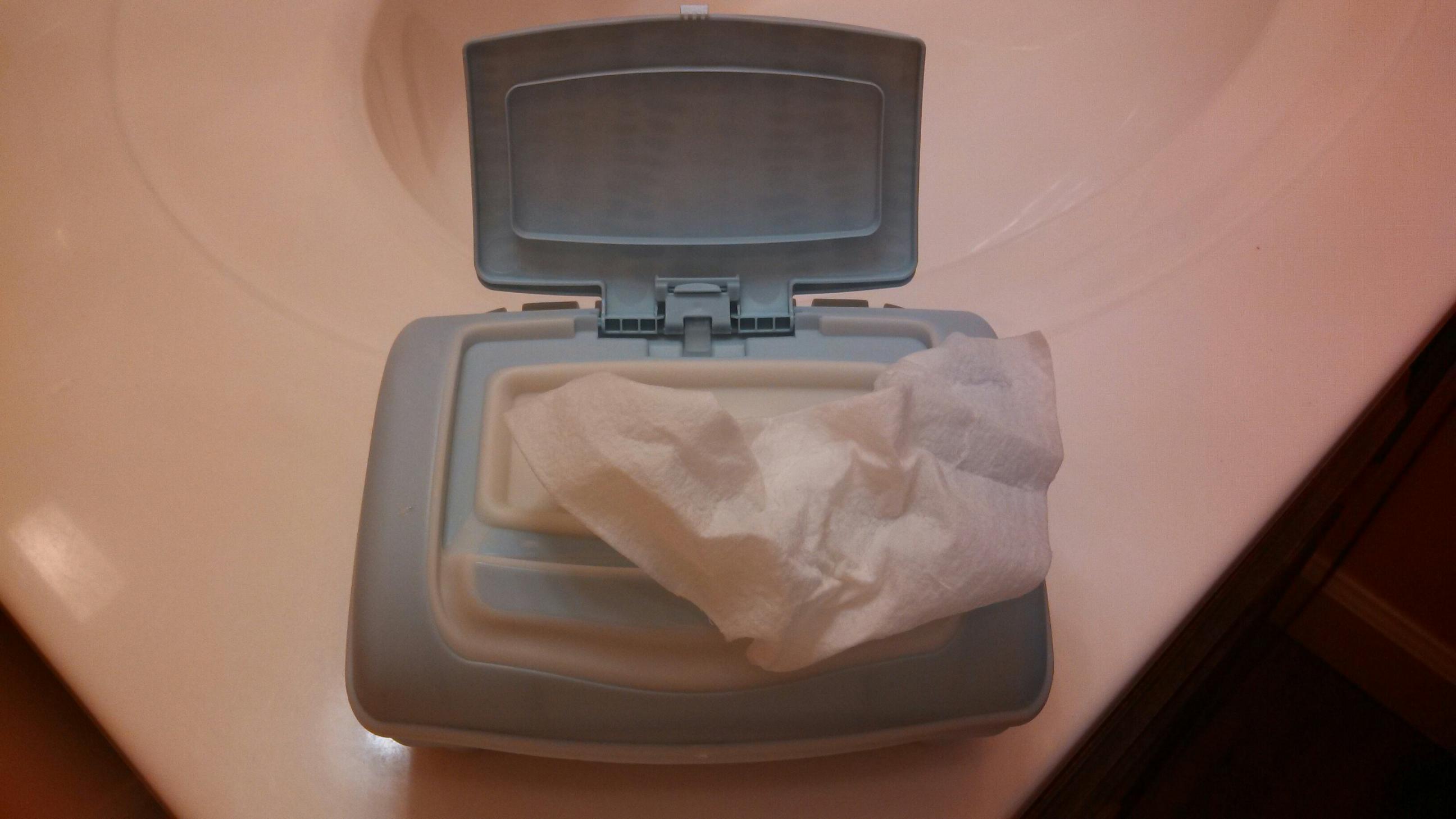 I put a spoonful or so in two areas on a paper plate.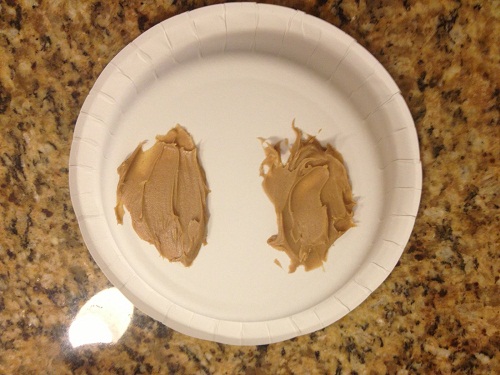 Then I used a dry paper towel to try to clean up the left side. I used a flushable wipe on the right side. You can see the difference! One more flushable wipe would have taken care of the whole she-bang over on that side! The peanut butter was just smeared around on the left side. If you think of this in another context – ewwww!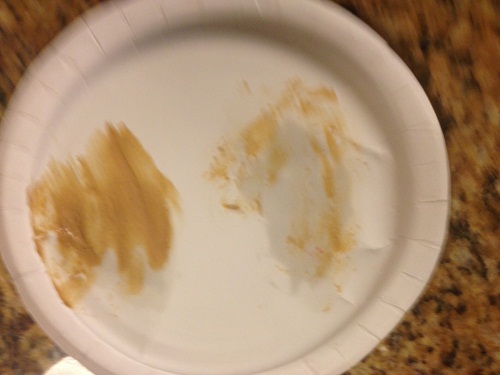 In summary, the flushable wipes do more than just smear the peanut butter smears.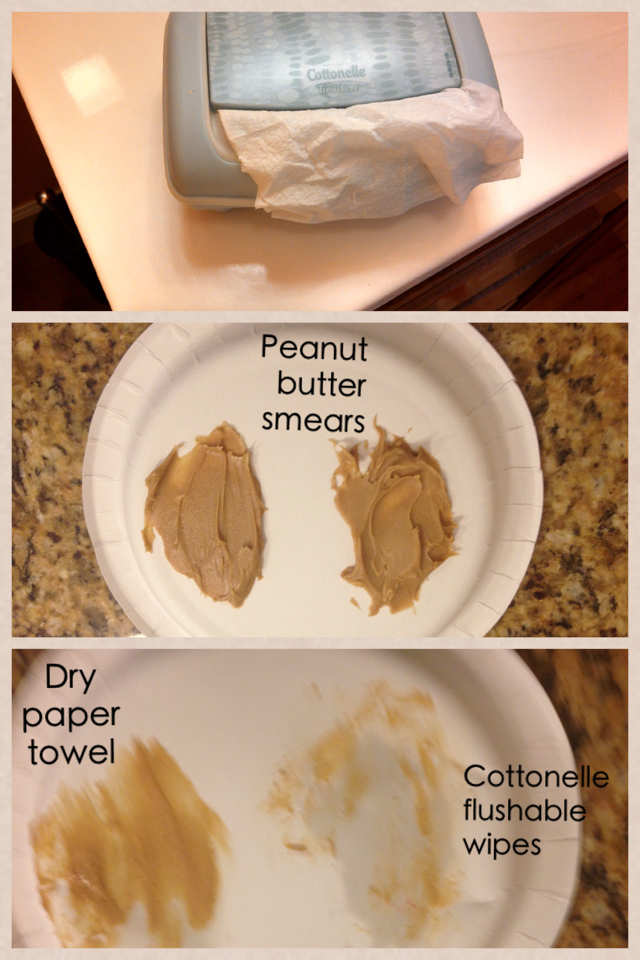 Cottonelle has some hilarious  hidden camera videos to show people that nothing can be properly cleaned without the combination of cloth and water. You will probably laugh out like I did! They do a much more fun job than my peanut butter smears. They are all great but I'm loving this one:
From now, through June 30, 2013, you can visit Cottonelle.com to watch the Cottonelle Wash Test videos and submit your own entry for a chance to win one of four grand prizes of $10,000 bathroom makeover.
After you enter, follow Cottonelle on Facebook and follow Cottonelle on Twitter, and leave a comment here with why you want to win along with your email address to be entered to win a Cottonelle giveaway packageas we have a great giveaway for one lucky winner! One winner will win a package of Cottonelle Fresh Care flushable wipes and Cottonelle Clean Care toilet paper. I think we all would be happy to win some bath tissue! See the complete sweepstakes rules here.