This is a sponsored conversation on behalf of Crest. All opinions and text are my own.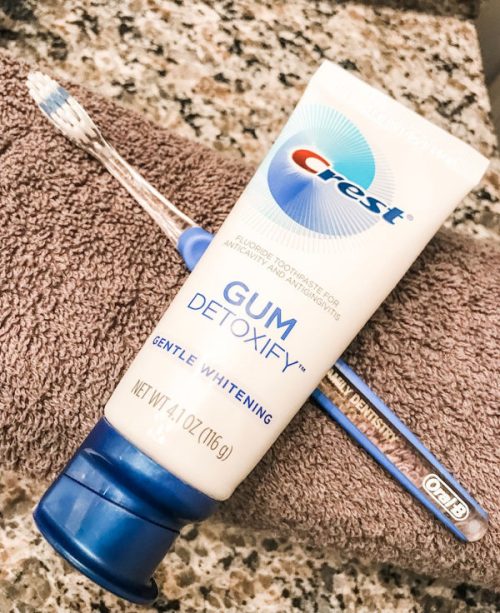 Taking care of your gums is one of the most important things you can do for your overall health and wellness.
it is so simple yet often overlooked. Taking care of our gums is one of the most important things we can do for our overall health and wellness. When gums are not cleaned properly, teeth and gums will form plaque around the tooth, which can release toxins that will eventually lead to gingivitis and other oral complications.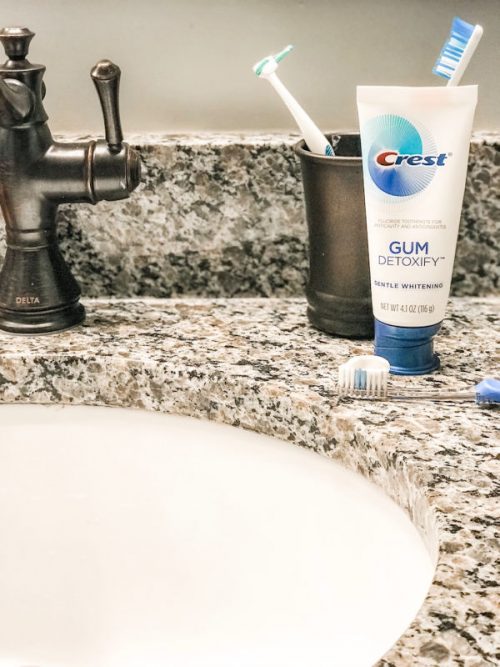 One of the first signs that there could be a problem is also very common – swollen, sensitive, or bleeding gums. You might even overlook this issue as something you have done to your own mouth when brushing your teeth or even something you have eaten. However, these are signs that something can be significantly going on with your gums.
Crest has made it easy for you to care for your gums with Crest Gum Detoxify. Crest Gum Detoxify is a specially formulated paste with Activated Foam technology that reaches below the gum line to significantly improve gum health. It is clinically proven to lead to healthier gums. 99% of gingivitis patients showed reduced gum bleeding and inflammation in just eight weeks after using Crest Gum Detoxify.
Gum health and Crest Gum Detoxify were recently highlighted on an episode of The Doctors. You can watch the clip of this important episode here.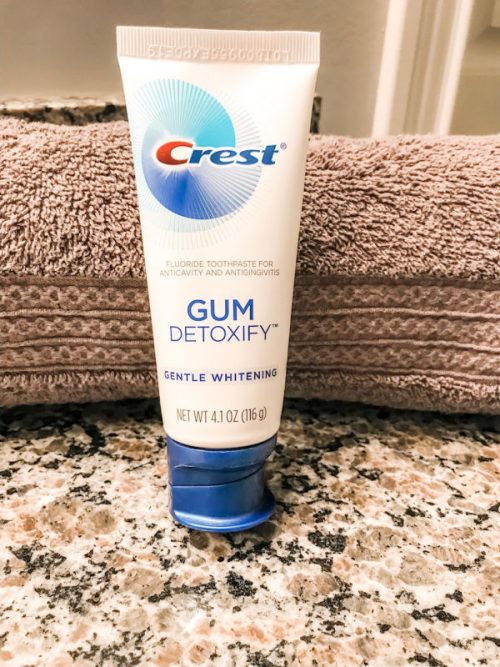 Crest Gum Detoxify also gently cools gums during and after brushing, which is why this toothpaste was also recommended to us by our orthodontist after one of my children recently had orthodontic work. Crest is the brand we know and trust in our household and as with their other products, Crest Gum Detoxify is smooth and pleasant to use on a daily basis.
Summer is a great time to switch up your routine and refresh your oral health routine with Crest Gum Detoxify! Available in Deep Clean, Extra Fresh, Gentle Whitening, and Two-Step varieties.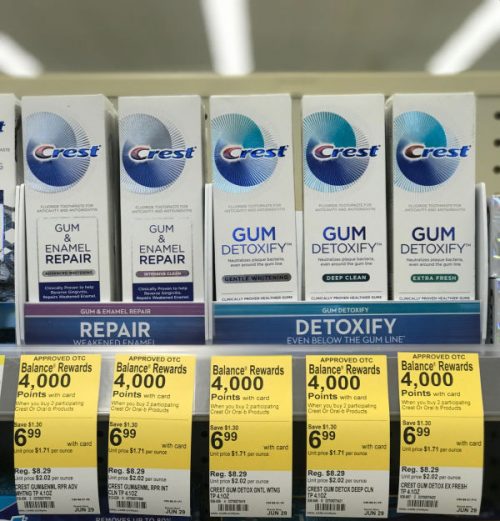 There is also a fantastic deal going on at Walgreens and Walgreens.com on Crest products. Buy 2 Crest Products, Get $4 in Rewards at Walgreens through June.
For more information about Crest, visit www.crest.com, Like Crest on Facebook and Instagram, or follow @Crest on Twitter to receive updates and learn more about oral health.