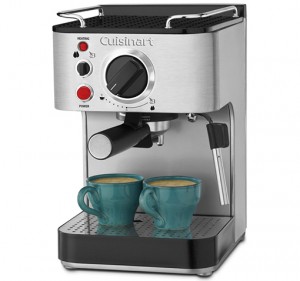 There are several great deals on Cuisinart products at 1SaleaDay.com today! All include FREE shipping! Head over to 1SaleaDay.com and click on Flash sales to see all of these offers. They are valid today (12/8) only.
Cuisinart 15-Bar Expresso Maker – $90 (List $329)
Cuisinart 7 Qt Multi Function Cooker – $100 (List $229)
Cuisinart Toaster Oven – $70 (List $139.99)
Cuisinart Ice Cream Maker – $35 (List $69.99)
Cuisinart Coffee on Demand – $40 (List $185)
Many other deals at this 1SaleaDay.com Flash Sale!
Want to save loads of money this holiday season? Find the latest holiday deals I've posted about. You can also check out the Hot Holiday deals,  Giveaways, Online Coupon Code Database, and my Holiday Gift Guide. These pages are being updated often.