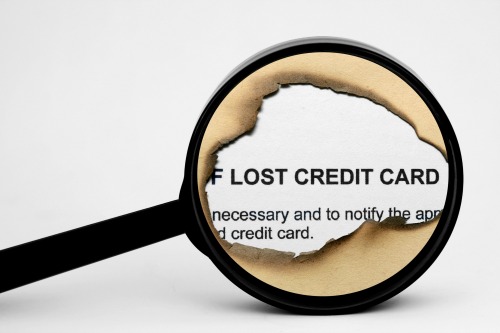 Has this ever happened to you? You can't find your credit card and you have looked everywhere! It usually involves frantically digging in a purse, car, and even retracing your last steps. Usually, I find my card within a day or so but you never know until you find your card if it was just merely lost in your house or lost outside of your home in nefarious hands. Discover cardmembers no longer need to worry if they misplace their credit cards thanks to the new Freeze ItSM feature
The Discover  Freeze It feature acts like an on/off switch to stop new purchases on their Discover accounts, from a mobile device, online, or over the phone. It can just as easily be turned back on at the cardmember's discretion. Discover is the only major credit card issuer to provide this free feature on mobile and online. I love that you can easily and quickly freeze your account, which gives you peace of mind in situations where you can't temporarily find your card. If a cardmember does believe their credit card has been permanently lost or stolen, they can call Discover and receive a new card and number.
Main features of Freeze It:
Provides an on/off switch for new purchases, cash advances and balance transfers on a card
Can be easily activated from a mobile device, online or by calling 1-800-DISCOVER
Sends alerts to cardmembers if a transaction is declined while their accounts are frozen
Allows some account activity to continue such as bills marked as recurring by the merchants, returns, rewards redemptions, etc.
Does not apply to Discover business cards
Freeze It joins a wide arsenal of security features for Discover cardmembers, including 24/7 monitoring of every Discover card purchase for every customer, new chip technology that makes it extremely difficult for fraudsters to counterfeit a Discover card, available email and text alerts when a purchase is made over a cardmember-selected threshold and our $0 Fraud Liability Guarantee so cardmembers never have to worry about being responsible for unauthorized purchases on their Discover cards.
Watch the Freeze It Commercial here:
Keep up to date on all the latest Discover news on Discover's Facebook page.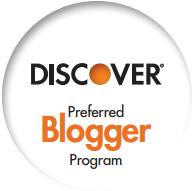 My views are my own and do not necessarily reflect the views of Discover Products Inc. and its affiliates. This post was sponsored by Discover Card. Rest assured, this Post was written by me and was not edited by the sponsor. Read more on my Disclosure Policy.