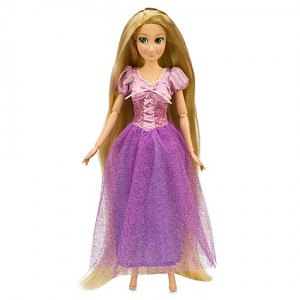 Every day ShopAtHome.com offers a "Wild Cash Back Deal."  These are available only for the day or while supplies last. Some of these hot deals go fast, so get it while you can.
Today's Deal is on Disney Princess Dolls which are priced at $4.99 (Retail $12.50) right now, which is a fantastic deal on it's own.
Today's Deal:
Disney Princess Dolls – $4.99 (Retail $12.50)
Coupon Code SHIPTODAY gets you FREE shipping with orders $75+
WILD Cash Back Reward: $2.49
Net Price after Cash Back: $2.50
About ShopAtHome Wild Cash Back Reward
The WILD Cash Back Reward will be posted to your ShopAtHome.com account within 30 days of purchase. WILD Cash Back Rewards apply only to the products listed. Limit one per ShopAtHome.com customer.Not valid with any other coupon or rebate program. Please review Cash Back Guidelines for other items purchased from the store.
WILD discount good only while supplies last, No Rain Checks.
hopAtHome.com rebate checks are mailed monthly, within 90 days of item purchase, as long as you haven't returned the product to the store, and you have a minimum balance of $20 in your ShopAtHome.com account.