DIY Duct Tape Rose Pen Tutorial
These DIY duct tape rose pens are great for gifts, prizes, or even businesses (so your pens don't get stolen!). You need just a few supplies, and a little patience. Don't forget to PIN THIS TUTORIAL while you're here!
You will need:
Duct Tape (Use a 40% off coupon at Michael's to save big!)
Pens (Don't get cheap ones that will run out of ink quickly)
Scissors
Directions: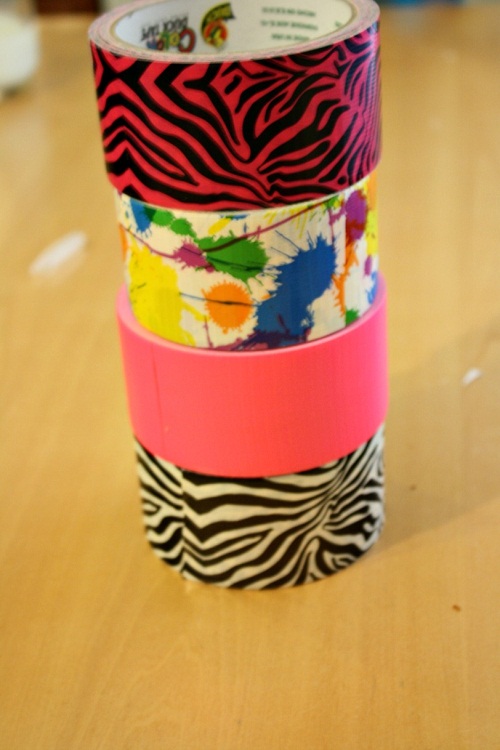 Cut duct tape long enough to cover entire pen (except for the tip to write with!). Wrap the duct tape around your pen, and set aside.
Cut duct tape into 2 inch pieces. Fold the right corner up, leaving a little bit of the sticky side so you can stick it to the pen. Then, take the corner you made, and fold it down. It forms a triangle-ish.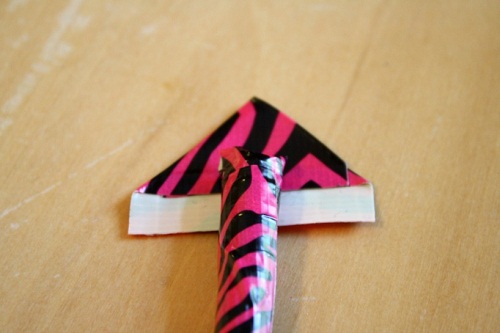 Make about 50 of these. Yeah, fifty… or so. :)
Each time you stick a petal to the pen, wrap it around. Then, move just a little bit to the side, and stick another one on there. Keep wrapping, side by side, barely overlapping, until you make a rose.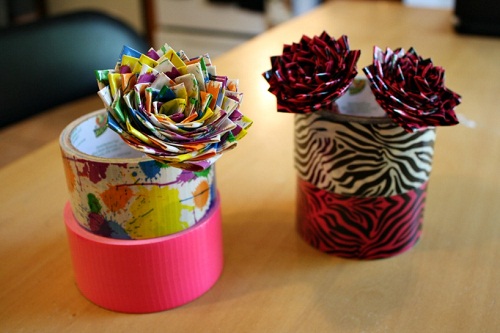 Where one point ends, the next begins. As the rose gets bigger, you'll spread the petals out just a little. Keep wrapping until the rose reaches your desired size!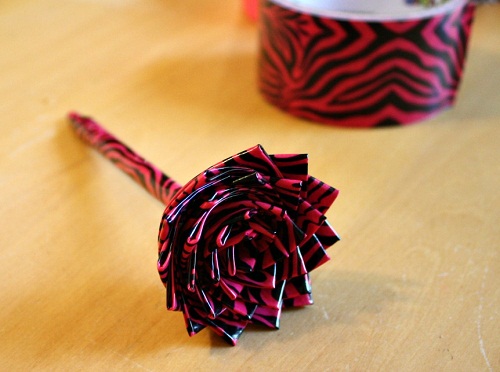 Did you enjoy this post? Find more money saving tips here.