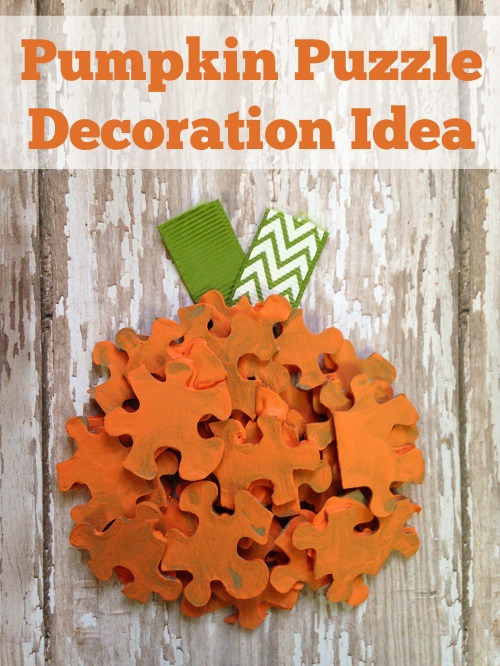 What can you do with a handful of puzzle pieces? You can turn them into a pumpkin of course! Take a look at how we took some puzzle pieces and craft paint and made one of the most whimsical pumpkins around. It is such an easy craft to do, and one that can be done on a dime. Take a look at how you can get started crafting your own.
Supplies needed: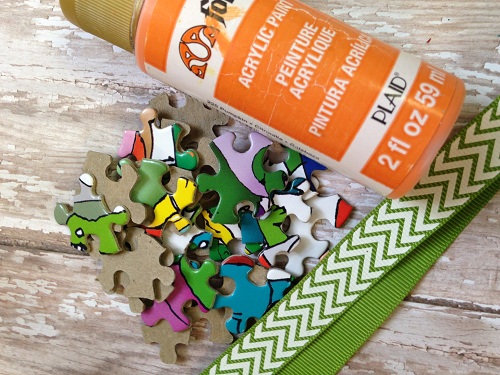 Puzzle pieces
Orange craft paint
Green ribbon
Scissors
Brush
Craft glue
You can find puzzles at your local thrift and dollar stores. Or, just use some incomplete puzzles you have at home.
Directions:
Begin by laying the puzzle pieces out on some newspaper. It is easiest to paint them if they are design side down.
Apply two coats of paint to the puzzle pieces. Allow the coats to dry in between applications.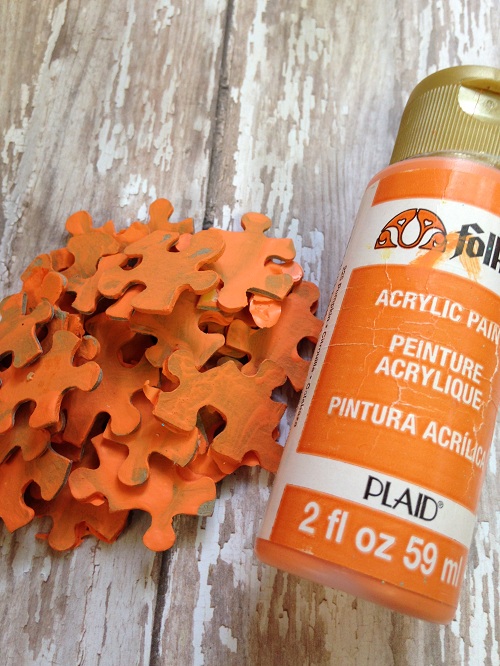 Once the puzzle pieces are dry, you can start arranging them into the pumpkin shape. Apply some glue to paper in a circular formation and start layering the puzzle pieces on.
Continue gluing the puzzle pieces in place until the pumpkin has taken shape.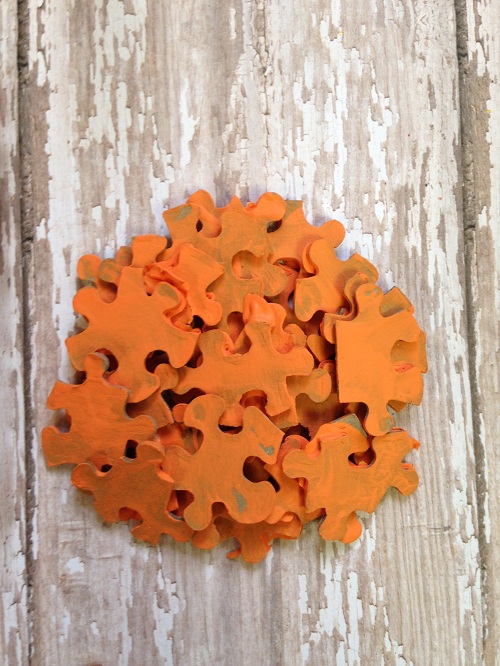 Finish the pumpkin by snipping a length of ribbon and adding it to the top of the pumpkin.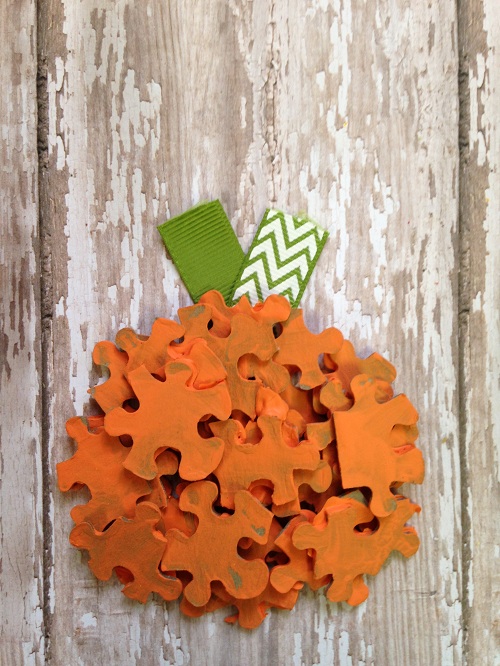 Your puzzle piece pumpkin is now complete. This is a fantastic craft to enjoy with children or even to do at your fall themed parties.
Gather your supplies and give this puzzle piece pumpkin craft a try!
Did you enjoy this post? Find more money saving tips here.