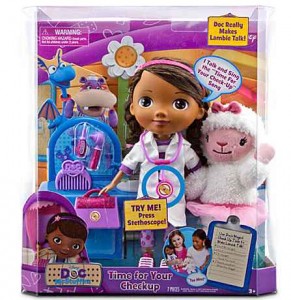 Doc McStuffins Time for your Checkup Doll is in stock! Head over to the Disney Store and search for Doc McStuffins to find it quickly. The Doc McStuffins Time for Your Checkup Doll is $39.50. Free shipping on orders over $75 with coupon code SHIPTODAY at checkout.
Thanks Passion for Savings!
Want to save loads of money this holiday season? Find the latest holiday deals I've posted about. You can also check out the Hot Holiday deals,  Giveaways, Online Coupon Code Database, and my Holiday Gift Guide. These pages are being updated often.