Want to be featured on a billboard in Time Square? Yes, the Time Square in New York! Dove has a fun FreeFlys going on right now that features REAL women just like me and you!  Simply submit your photo featuring your beautiful skin and you will be featured on the billboard in Times Square.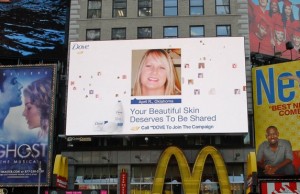 I love that they are featuring real women like all of us and not those air brushed "people."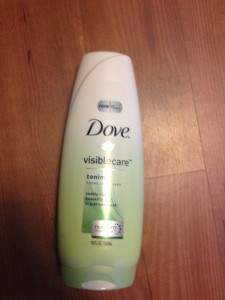 I've always been a fan of Dove and the newest Dove Visiblecare Toning Creme Body Wash lived up to my high expectation of Dove products.  The product does claim to have visibly more beautiful skin in just one week but it was hard for me to determine a huge difference. However, I did notice my skin was softer after using Dove Visiblecare Toning Creme Body Wash.
The smell was great and it lathered very nicely. The only thing that bothered me was that the bottle is a little hard to squeeze once you get to a certain point. I feel like I would have to squeeze in odd spots to be able to utilize all of the body wash.
Once your photo is approved after submitting via the FreeFlys Facebook App, you will receive a confirmation email with your picture IN Time Square. I received mine several hours after submitting it. Have confidence in YOUR skin and share! Leave me a comment and let me know if you have shared YOUR skin!