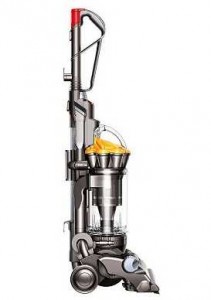 Kohl's is beginning some of their Black Friday sales online early. The Dyson DC33 is just $299 (add to cart to see price). Use coupon code GOBBLE15 to save an additional 15% off. Plus, you can get $15 Kohl's Cash for every $50 you spend.
Your final price is $254.15 + sales tax shipped AND you will have $75 in Kohl's cash. This is the best deal I've seen on this vacuum.
Thanks to Source: Passion for Savings!
Want to save loads of money this holiday season? Find the latest holiday deals I've posted about. You can also check out the Black Friday Ads, Cyber Monday, and my Holiday Gift Guide. These pages are being updated often.