This post is sponsored by U.S. BANK and Kroger.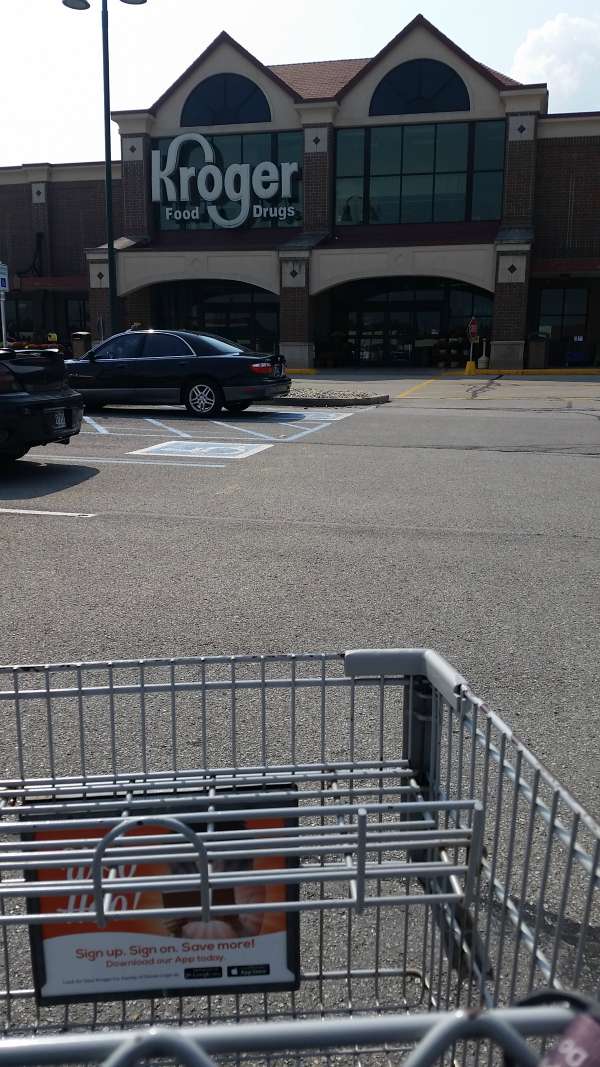 If there is one thing I love in this world, it's saving money. It makes me happy to know that I didn't pay full price on something. As many of you know, one of my favorite stores to shop at is Kroger. This has always been one of my favorite places to shop because saving money rocks. Here are some of my best tips for saving money at your local Kroger.
Sign up for the Kroger Card
I know you're probably thinking, not another card to save money. However, a Kroger card is truly a must have because you save so much money. Signing up for a Kroger card will help you save money on every single item you buy in one way or another.
Look for the sales
It's amazing to be able to see how many good deals are available before you even step foot in the store. Looking at those flyers before-hand are going to help you save a ton of money.
Clip coupons
One thing I love about shopping at Kroger is you can clip coupons online and use them when you scan your Kroger card. How easy is that? You don't have to worry about carrying paper coupons around with you. Just do this and make it easier on yourself.
Use the Kroger REWARDS Visa Card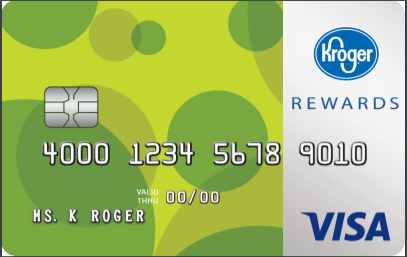 I don't own a lot of credit cards, but the one I do own is the Kroger REWARDS Visa Card. I get rewarded for my weekly shopping trips to Kroger. By using this rewards card, you can get an extra discount on fuel, plus you can earn free groceries.
1 point for every qualifying net $1 you spend everywhere Visa® is accepted
2 points for every qualifying net $1 you spend at Kroger
3 points for every qualifying net $1 you spend on Kroger Family of Brands products (i.e. Kroger brand, Simple Truth, Private Selection, PSST)
Here's a few of the items I buy almost every week at Kroger! These are all part of the Kroger Family of brand products that will earn me 3 points for every qualifying net $1 spent! It adds up quickly!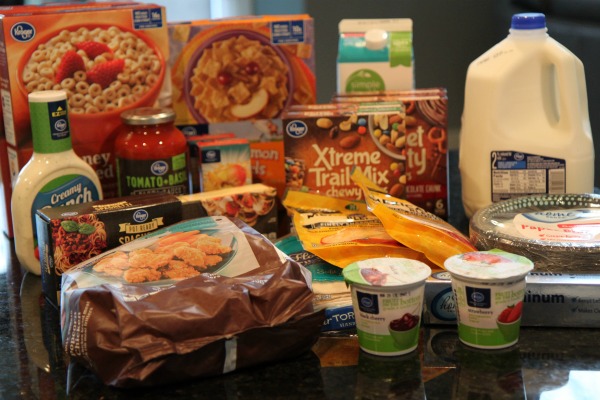 If you want to see how much money you can save, go ahead and apply for the Kroger REWARDS Visa Card.
Save Money on Fuel
As a Kroger REWARDS Visa Card holder, you'll save an additional 25¢ per gallon of fuel for one year, each time you redeem 100 Fuel Points.**This is a fantastic savings for one full year— if you go to the gas pump weekly, you can see significant savings per gallon using this card (for the first year).
Isn't it time you started saving money at Kroger, like a boss? It's your hard-earned money, so save as much of it as you can!
Tweet:
*Earn points on net spend toward free groceries, excluding purchases made at The Kroger Family of Companies Fuel Centers. Net spend is purchases minus credits and returns. Rewards certificates cannot be redeemed at Fuel Centers. Rewards sent automatically only to balances greater than or equal to 1,000 points, if your Account is open and in good standing.**Offer applies to new cardholders only. Discount is available at The Kroger Family of Companies Fuel Centers when you redeem at least 100 existing fuel points earned in a single month. You must scan, redeem points and pay with your Kroger REWARDS Visa® in order to receive the fuel discount. Additional 25¢ discount offer expires one year from the cardholder's approval date. Upon expiration, cardholder will receive additional 5¢ fuel discount at The Kroger Family of Companies Fuel Centers when they scan, redeem points and pay with their Kroger REWARDS Visa®. Not valid with any other fuel offer. Accumulation excludes taxes, office services, alcohol, tobacco, fuel, prescriptions and any purchase prohibited by law. Fuel discount effective for a limited time at participating fuel center locations. Not valid in LA, MO or where prohibited by law. Purchases made at The Kroger Family of Companies Fuel Centers do not earn Rewards points. Please see store for fuel discount details and in-store spending requirements. Selling or purchasing fuel points is prohibited. Fuel redemption offer cannot be combined with any other discounts. No discounts to dealers, wholesalers or fleet programs. No cash back. Not valid where prohibited by law. We may suspend or remove you from the fuel program due to violation of these terms or because of fraudulent activity or suspected fraudulent activity.The creditor and issuer of the 1-2-3 REWARDS® Visa® Card is U.S. Bank National Association, pursuant to a license from Visa® U.S.A. Inc.