JELL-O Sugar Cookies Recipes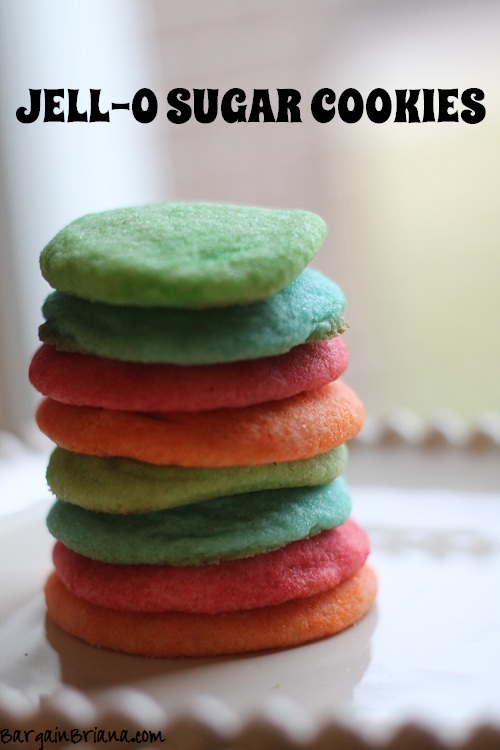 3½ cups all purpose flour
1 teaspoon baking powed
1½ cups butter, softened
1 cup sugar
1 egg
1 teaspoon vanilla
1-4 packages of JELL-O in your favorite flavors
Preheat oven to 350 degrees.
In a large bowl beat butter. Add sugar, egg, and vanilla until creamy.
Mix flour and baking powder in another bowl.
Add flour slowly into the butter mixture.
Divide dough into four parts or however many packages of JELL-O desired.
Add approximately 2 tablespoons of gelatin into each part.
This is the fun part for kids! Knead the dough until gelatin is thoroughly mixed.
Shape dough into 1" balls.
Roll in extra gelatin from the packets. You will not use all of the gelatin packets so that's why you may only want to use 1-2 flavors instead of 4.
Flatten dough balls with spatula.
Bake 7-10 minutes on baking sheet.
Recipe by
BargainBriana
at https://bargainbriana.com/jell-o-sugar-cookies-recipe/