Caramel Apple Cupcakes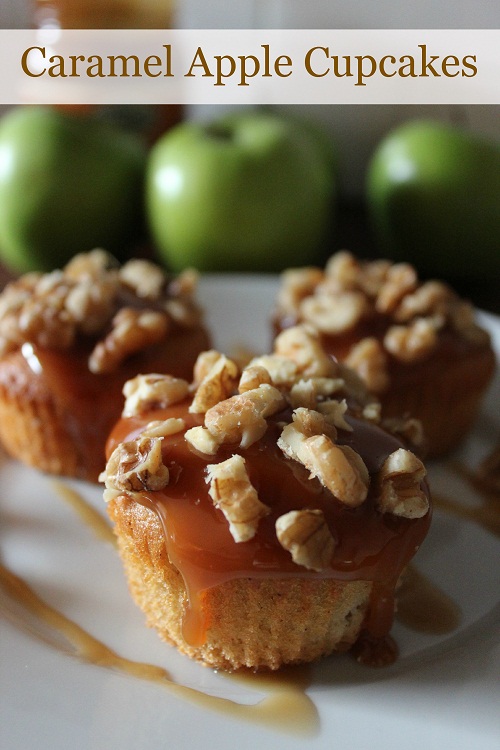 1 Yellow Cake Mix and ingredients your mix calls for
1 teaspoon of cinnamon
½ teaspoon allspice
1 cup of peeled apples diced
Caramel Ice Cream Topping- yes that easy!
1 cup crushed walnuts
Preheat oven to 350 degrees.
Line your cupcake pan with liners.
In a mixing bowl combine your ingredients as called for on your cake mix box.
Add in your cinnamon and all spice.
Mix on low speed for 2 minutes.
Mix on high speed for 1 minute.
Add in your apples by "folding" them into the batter.
Bake for time mentioned on your cake box.
Drizzle Caramel on top when warm.
Sprinkle Crushed Walnuts.