Recipes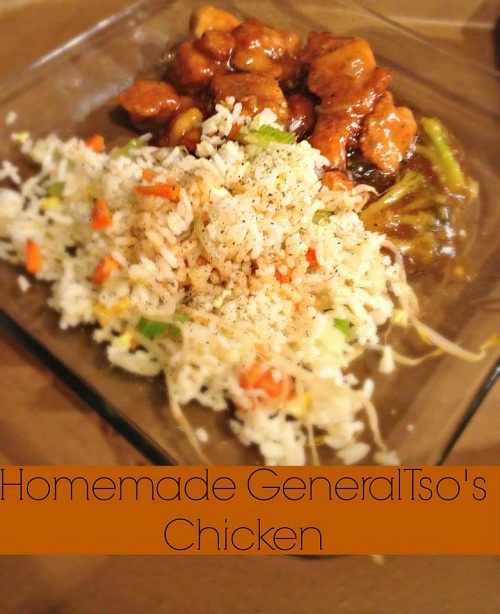 3 lbs boneless skinless chicken breast, cut into chunks
Broccoli (as much or as little as you prefer)
1 egg, beaten
1 cup cornstarch
¼ cup of Soy Sauce
½ cup cornstarch
¼ cup water
1½ teaspoons fresh garlic, minced
¾ cup sugar
½ cup soy sauce
¼ cup white vinegar
14½ ounces chicken broth
A few Red Pepper flakes
You will want to mix this in something that you can shake it in, shaking works MUCH better than stirring in this case! Once done with that, refrigerate.
Next, you need to make your chicken breading, stir the three ingredients together. Keep in mind that this breading is going to be VERY thick and pasty like.
Dip each piece of your chicken into the breading and coat, then set aside.
Once you have all your chicken dipped, you can get out your frying pan and put oil in it. Once the oil is hot, begin frying your chicken! Be sure that all the chicken gets browned on every side to ensure that is cooked all First you are need to make you sauce! Combine all of the ingredients in a jar or something that the way through.
Once all your chicken is fried. Get a separate pan and put just a little drop of oil in it and throw in your broccoli to soften it.
Once the broccoli is softened, pour your liquid sauce mixture into the pan, but you may wanna give it a little shake again!
Allow your sauce to heat up and begin to boil. It should begin to thick, once it has reached a thicker consistency, like as if you got it from a restaurant throw in your chicken and stir everything together! Serve with or over rice.