Broccoli Cheddar Soup Recipe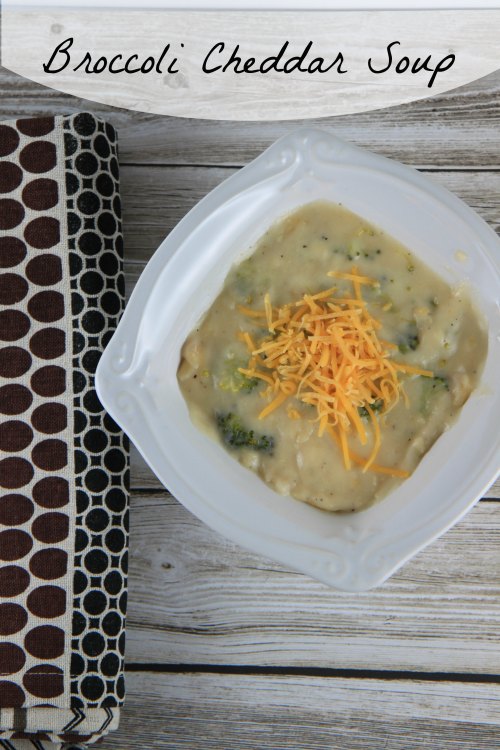 ¾ cup butter
¾ cup all purpose flour
1 teaspoon salt
1 teaspoon pepper
1 teaspoon onion powder
3 cups broth (I use vegetable)
4½ cups of milk (I used skim)
3 cups broccoli, chopped
¾ cup shredded cheddar cheese (I used sharp cheddar)
In large saucepan, heat butter until melted.
Stir in flour, salt, pepper, and onion powder until smooth.
Add in milk and broth.
Cook until mixture is thickened.
Add broccoli. Cook until broccoli is to your desired softness. Some people like to cook the broccoli ahead of time but I didn't. I just simmered for 10-15 minutes after adding broccoli.
Remove from heat.
Stir in cheese until melted.
Recipe by
BargainBriana
at https://bargainbriana.com/broccoli-cheddar-soup-recipe/